International Voices is an exhibition based on over 40 in-person interviews conducted during the 2016-2017 academic year, which seek to highlight the rich experiences of international students from around the world. Centered around broader themes showcasing diversity, challenging stereotypes, and emphasizing the value that international students bring to campus, the stories capture poignant details about lives as varied and complex as the surface of the globe, but which are nevertheless bound together by a common thread -- UCLA. From humorous recollections of first moments in the United States, to solemn worries about the future and stories of resilience and overcoming, the curated excerpts in the exhibition delve into what it truly means to be a Bruin from abroad.
Student stories are organized by theme.
*To meet the goals of Student Affairs to provide opportunities for student development, every effort was made to retain the authentic voices of the participants. Therefore, views of participants do not necessarily reflect official opinions of the Dashew Center, Student Affairs, or UCLA.
First Impressions & Connections
Getting Accepted to UCLA: It Makes Scents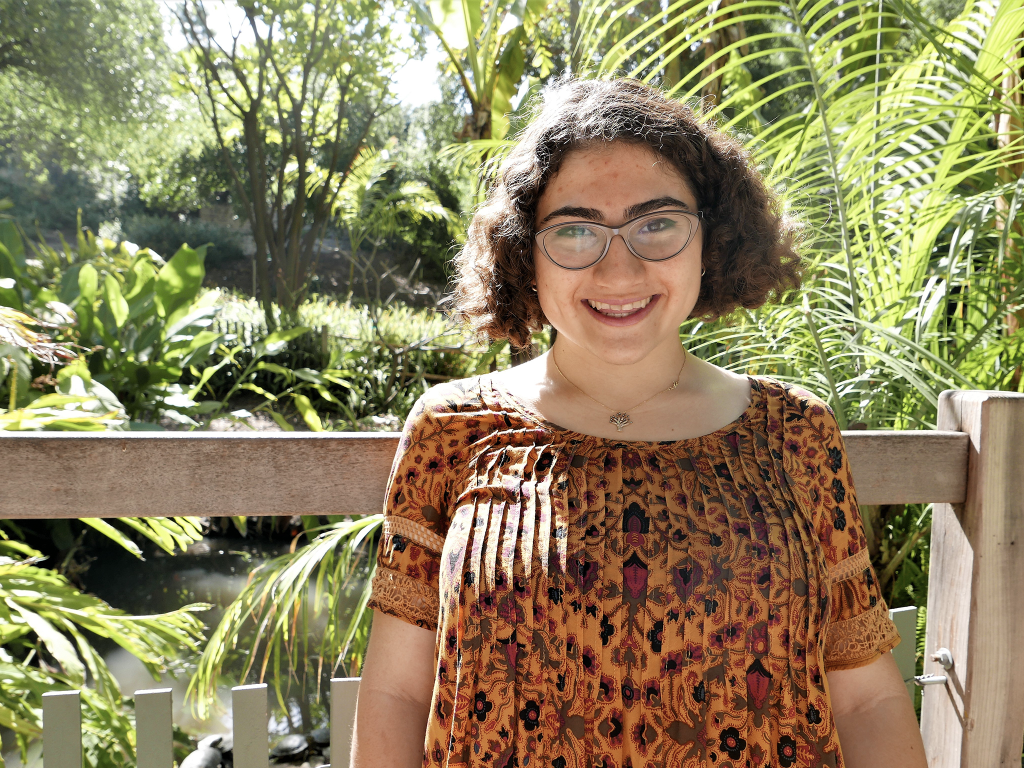 "When I got the UCLA package I opened it immediately.

It sounds kind of stupid when I say it in-person, but when I opened the package and saw the UCLA bound thing and the bear I thought, 'OMG I can't believe this is happening!'

I don't know if it was like a sensual thing but when I smelled the package I was like "This is amazing! I don't want to go to any other school. I want to go here.'

It smelled like almonds... I still remember that smell."

-- Beyza Ozdemir (Turkey), Undergraduate in Human Biology and Society
On Setting Up a Home: International Edition
"When I first got here, trying to buy household items was confusing. I remember I couldn't find a duvet in the shops anywhere, and it turns out a 'duvet' is called something else here in the U.S.
And it's embarrassing, but I've forgotten what it's called even now…a 'comforter'?

I spent half an hour wandering around in Target looking for one.

This sort of little vocabulary gap, even coming from the United Kingdom, can be quite disorienting, but I did buy a comforter in the end!"

-- Richard Stockwell (United Kingdom) , Graduate student in Linguistics
Middle School: The Rivalry Begins
"We moved here from Korea when I was little, and I went to school in Torrance. There were two middle schools in our district. Legend has it that a lot of students from one school go on to UCLA, while people from the other go to USC. Even as a kid, I remember hearing people say 'UCLA is number one!' so I wanted to go to the school where everyone goes to UCLA.

I applied to 4 UCs. I got accepted to Irvine and San Diego within one hour of each other. But I didn't check UCLA because I was like 'They are not going to accept me.' Later that day, my parents went grocery shopping, and I was in my room, just like, 'I might not have gotten it, but... I still want to check the rejection letter.'

I went on the computer, and... I saw the Bruin Bound email. And then I got overwhelmed with happiness. I called my older sister in Hawaii and started screaming.

So yeah: ever since I was in 5th grade, I've wanted to come to UCLA, and here I am."
-- YoonJoo Lee (South Korea), Undergraduate in English
"I'll have what they're having…"
"I first moved from Iran to Canada. I randomly got into a school in a small city in the East. They gave me a fellowship for my PhD, so I went.
When I first arrived in Canada, it was January, so it was freezing. I didn't know how to find certain streets, the bus stop, and how does the bus work, where does it go? Everyone was blonde, people were stopping me on the street, asking me 'Where are you from? Are you Indian? Are you…?'
I would go to Starbucks to order something, and I couldn't order anything in English. I didn't know how to order. So I ordered exactly the same thing that the person in front of me would order. So I was like 'Please order something tasty and something good that I want!'

It's a funny story now, but it was really hard.

Switching to a program at UCLA, there were so many events, people like me, from everywhere, foreigners --it's beautiful."

-- Sara Ranjbarvaziri (Iran) , Graduate student in Molecular, Cellular, & Integrative Physiology
The Big Commute: Welcome to LA...Traffic
"When I first arrived in Los Angeles to start at UCLA, it was my first time on the West Coast. I had seen some pictures of the city, but that was it. My impression beforehand was that LA was a very fancy place.

But then I remember after we first landed here on our way to campus, we got on the 405...and it was super jammed and bumpy.

I remember thinking: 'This is not as fancy as I imagined...This sucks.'

It made me realize that even if some people are born and raised here, or their parents immigrate here, or they immigrate here at young age or come from different background...we can actually have one thing in common-- disliking LA traffic!"

-- Guanrong Hou (China), Graduate student in Electrical Engineering
Neighbors After All
"The first friend I made at UCLA was my roommate:
We're both international.
We're both short.
We both love sushi.
She's 5'1''. I'm 5'1''. We share clothes.
She went to the international school right across from mine in Manila: I went to the British school and she went to the American school...and they're right across the street from each other. We even attended the same Catholic middle school before that, so it's like: 'Oh my god. How have I never met you?'

We are planning to hang out when we get back to the Philippines: I want to take her boxing, she wants to take me to dance."

-- Gabrielle Rivera (the Philippines) , Undergraduate in Business Economics
Sharing Doubts, Finding Companions
"I came here wanting some good, close friends. In high school I was competitive, thinking more about the SAT, GPA, and applications. I had never had close friends before.
The first person I became close to is Carolyn. We were in the same floor, and we met in the hallway.

We are both introverted. We both sometimes feel lost at UCLA. We're not sure what we want to do here. Like, 'Is this major the right one for us? Are these activities what we want to do? Are these our passions?'

She's been living here in LA since she was born, and we grew up half a world away from each other. Sometimes, I feel lonely and lost -- the world is so big and UCLA is so big-- but somehow we all came here, and we found the right people for us."

-- Thaksaporn Chitrakorn (Thailand) , Undergraduate in Psychology
The First American Hug
"The first time someone went in to hug me in the US, I was really scared. It was someone I had just met, a girl, and that was weird--in Taiwan, a boy and girl don't really hug unless we're in a couple. My parents hugged me a few times and even that was kind of strange.
It's easy to get embarrassed when you first get here, but I get over it by learning, and I'm still working on it."

--Yi Mu Tu (Taiwan), Graduate student in Electrical Engineering
On Faculty Support
"My PhD advisor has been very supportive and responsive. When you send him an email, he responds within 2 hours. He reads my papers carefully and gives good suggestions for improvement, and helps me find financial support.
That's not easy for a professor because they are so busy. He cares about me, pays attention to his students.

I know this time as a PhD student will help me become a better and more responsive adult for my work, to contribute to society in a way that really does something."

-- Shuai Li (China) , Graduate student in Education
A Nudge in the Right Direction
"In Aleppo, I never had to make an effort to make friends--I just grew up with them. Later, when we moved to the United Arab Emirates, I didn't need to make an effort either because the population is so international, everyone was nice right away.

So here I was at orientation at UCLA, with my mom, waiting to meet the New Student Advisor, when my mom, who was going to leave me in a little while, started getting worried that I would have no friends--I'm a shy person.

She points at another girl and says to me, " Elza , go talk to that girl, she looks like a nice girl." But I wouldn't do it, so my mom decided to get up and talk to her.

Eventually, I decided to join in, and this girl, she was Polish actually, she became my first friend at UCLA."

-- Elza Hayyat (United Arab Emirates), Undergraduate in Psychobiology
From Racquetball to Greece: An Odyssey of Friendship
"The first friend I made at UCLA is another chemistry major, a guy named Emanuel. He's from Orange County, but his parents came from Greece.
We met in a chemistry class freshman year and ended up bonding.

When we first met I had no idea he was into racquetball, even though I had been playing a lot that first year. Then one time, I was leaving class and we were walking out and I told him that I was going to the Wooden Center to play, and he was like, 'You play racquetball too?!?'

We hang out often now...we're traveling to Greece in December together."

--Abdullah Alturki (Saudi Arabia), Undergraduate in Chemistry
Overcoming Challenges
On Changing, and Returning Home
"I try to call my mom every day and a few friends I call every week…

...But the more I'm here, the less I call.

I find it hard to talk about everything that's happening here at UCLA. The conversations become more and more superficial. It's kind of like... how do you call it…'fading out'?

I wish I could have my mom and my friends here to show them campus, to have them experience sitting next to Janss Steps on the grass in an inflatable hammock, soaking in the sun, just watching people, or chatting with friends in the dorm until like 2 AM.

I've matured, and I'm nervous about how it will go when I go back: can we still connect?"

-- Kim Hegger (the Netherlands) , Exchange student in Conflict Studies and Social Psychology
Cross-Cultural Communication: Out of My Comfort Zone
"Once a professor told a joke, and people were laughing, but I had trouble understanding why.
I didn't know what the professor was talking about, and I can't remember the joke because I didn't understand it but…I wanted to be a part of it. I thought being left out was embarrassing, but it forced me to work harder.

When I first got here, I was not comfortable. I had to force myself to talk to people with a coherent answer, to talk to a TA, to make friends. And sometimes ...I just didn't feel like it. Although I can speak English and can convey what I want to say...sometimes I just wished to communicate freely, for everything to be familiar.

I had to walk out of my comfort zone."

-- Jiangyuan Luo (China) , Undergraduate in Neuroscience
When You're Not From Here
"For my program, I had to write about home.
I wrote about how the smell of honey apple candles makes me think of my sister, or feel like she was around, and the rush of Lagos, and how everyone you see is hurrying somewhere to get something done, to help themselves be better and make their lives better—hustling.

I started to miss home, not because I was homesick but because I started to feel like I wanted to be from somewhere and it just wasn't here. I felt like a tooth that was shaking in the gums and I was going to fall out any minute—just from the feeling of not being from here.

But...in the past couple of months, I've learned the most in my life about living, humanness and humanity, and the humbleness that's involved in admitting that there are things that you don't know, you don't understand."

-- Ifeanyi Dike (Nigeria) , Graduate student in Theater, Film & Television
A Crash Course in Email Etiquette
"The first time I wrote an email to a professor, I addressed it to 'Professor Someone'.
I was shocked when she wrote back to me all angry-like, saying 'You should write "Dear Professor".' I was so scared I'd get a D in the class for that!

Experiences like that have made me really observant. Before coming to UCLA I had this general Chinese view of everything being golden, but now I reflect more, try to pay more attention to what people from different backgrounds do, ask about their cultures with genuine interest, and to respect them."

-- Wenjia Cai (China) , Undergraduate in Atmospheric, Oceanic and Environmental Sciences
The American Immigrant Dream... Retracted?
"For us international students, in a sense, the American Dream is not real anymore, because there are limitations on us.
Maybe 15 years ago, no matter what major you studied, as long as you had a Masters degree or a PhD, you could stay here in the US easily. My aunt immigrated here 40 years ago and I can make the comparison: immigration policy is not as friendly as before, especially for social science students. Every year, it just gets harder and more competitive.

Then again, the US used to be the best country in the world. But now there are a lot of 'best countries'. Maybe I can choose the one that fits me better."

-- Yuchun Lin (Taiwan) , Undergraduate in Psychology
The TV Tutor
"I'd like domestic students to be more patient. I've had this feeling of being ignored at times.
It started at orientation: my English was worse than it is now, so I couldn't start a conversation with anyone. Yet, they were all talking to each other, and I was just listening. I remember wanting to be involved, wanting to have them ask about me more, rather than me trying to ask questions.

Things are getting better though. I try to watch TV series in English to improve and take advantage of opportunities to talk instead of waiting for other people."

--Ryan Yang Ziming (China), Undergraduate in Mathematics
On the Building Blocks of American Research Innovation
"So have you seen 'The Lego Movie'?
Before coming here, my perception of the US was like the song from that movie: 'Everything Is Awesome'. I had this idea that everything is good and you will just fit in like a Lego, everything is just perfect. And a lot of it is true: offices are good, people are more cooperative, it's a great country for doing research.
...But everything is not awesome.

One negative factor is Washington right now, and if the US stops international students from coming, like with immigration, the US will lose its status as the best place for academic research."

--Rajput Prashant Hari Narayan (India), Graduate student in Computer Science
On Close Quarters and Jam Bands
"I'm an only child, so I was used to having a lot of space and alone time. When I'm home in India, I'm basically a VIP guest. My parents get me stuff I like to eat, I can relax and so on.
One challenge for me coming here to UCLA was that last year, there would be like 6 people in our room in Evergreen...every day. I was really happy about that at first. It essentially forced me to be more social. One of my favorite memories from college so far is that we had 5-6 people on the floor who played instruments, and we'd meet up every night at 9 pm to jam out while studying.

That was super fun, but over time, I realized I needed some time just to myself too. I have friends, but next year I'm getting a double-- so happy about that."

Isha Kakar (India) , Undergraduate in Global Studies/Statistics
From Consultant to Student Life
"Before I applied to UCLA I had been working for 10 years in consulting. My family and I had been living in Kazakhstan for 7 years, and when I got accepted, my family was already happy to move to Los Angeles—that transition was pretty easy.
The most difficult part for me was the different style of studying; I had to get up to speed. Here the school is very student-driven, but there is always someone willing to work with you. At first it was not easy for me, but now I feel more confident calling people to socialize, network, make connections and gear up to find a job.

At points it can be overwhelming, but this is a safe environment. Feel free to speak out, and maybe fail, but not miss an opportunity."

Andrea Sini (Italy) , Graduate student in Business Management
Difficult Distances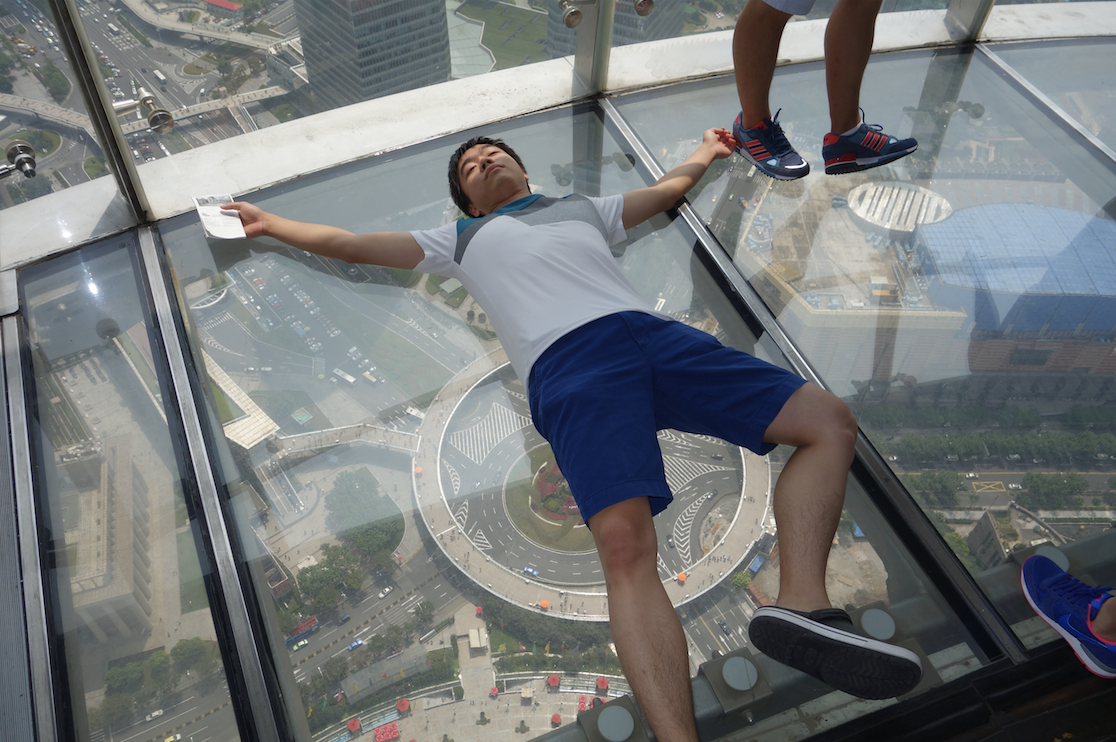 "My parents and grandparents live in China, and my girlfriend lives in New York... She's doing her Master's degree and we'll be apart for a year or two more, until she finishes.

Sometimes, I feel lonely here, like at Thanksgiving and Christmas. My American friends went home, but I stayed here all break. I even went into the lab on 12/23, but nobody was there. It was like Spring Festival in big cities in China...everyone is gone, the shops are closed.

International students, we have to deal with that feeling of being alone when others are gone for breaks."

Liubo Li (China) , Graduate student in Chemistry
Adventures in Identity-Making & Intercultural Sharing
Cross-Border Narratives
"I wrote for Mexican TV for five years: one show was called ' Porque el amor manda', about a male secretary that falls in love with his boss, and I worked on a Spanish-language Netflix show, part of it shot in San Diego, part of it shot in Mexico City. I'm currently working on a story that's based on my father's uncle, who had an avocado ranch in western Mexico.
...I can't subtract Mexico from me. It has a lot of culture and history. It is rich in its diversity. It is a large part of how I view the world, and why I'm here, and how I view myself in the world…

It's impossible for me not to include that when writing something -- that comes from deep within, and these stories are valuable.

At the same time, as a creator and bi-national writer for both US and Mexican audiences, it's heartbreaking and frustrating that the current administration normalizes hate speech against people from my country."
-- Natalia Mejia Cardenas (Mexico) , Graduate student in Theater, Film & Television
Exploring the American West: International, Interfaith, Intercultural Edition
"My favorite moment as a Bruin was when I went with six new friends to Vegas and the Grand Canyon.

We were seven people from seven different countries, with different religions, different cultures-- a lot of differences--but we got along so well, and we still are really close.

I've made a lot of contacts that can be useful anywhere I go. I have so many friends all over the world right now. At UCLA, you get to know different people, you open your mind, and you discover new things. It helps refresh life, to adapt yourself with different surroundings."

-- Sacha Aellen (Switzerland), Exchange student in Middle Eastern Studies
Celebrating Songkran in the U.S.
"Songkran is the New Year celebration in Thailand where people go out along the roads with buckets of water, and you splash water all around. Everyone gets their clothes wet, and there's powder people put on your face too.
Here at UCLA, the Thai student association put on this event around that time where we all got together, even non-Thais could go, and there was free Thai food, and then... we all got little water guns to spray at each other!

We ended up having a mini Songkran celebration after all."

-- Natsharee Pulkes (Thailand), Undergraduate in Financial Actuarial Mathematics
Grandma's Recipes: Popular The World Over
"I learned to cook Peruvian food because of my grandma. She lived with us growing up in Lima. She practically raised me because my mom and dad worked all day. We slept in the same room till I was 16.
One day she told me, 'You have to learn how to cook, because when you get married, you have to cook for your husband, because guys are happy when their stomachs are full.'

So I learned, and even after becoming the legal head of regulation and aeronautical law for an airline, and now doing my LLM at UCLA, I still enjoy cooking. The other day, I invited two of my French friends' parents over, so I had 6 French people in my home, and I gave them Lomo Saltado (a dish of steak, fried potato, rice, sautéed vegetables)-- they loved it!"

--Gloria Loza Murrugarra (Peru) , Graduate Student in Law
What's In a Name?
"My first name is Lik Teng , but a lot of people mispronounce it like 'Leek Ting'' or 'Lick,' which sounds so wrong because then it sounds like tongue licking or something.
A lot of internationals, when they come here, they adopt an English first name, like 'Jack' or 'Justin' to make it easier for people to communicate with them. I tried that but changed it back like zero week of first quarter.

I didn't feel comfortable. It felt like I was trying to change my culture or something.

Yet, it takes a lot of energy to teach people how to pronounce your name, so I started going by my last name, Ung, after that.

I've been getting used to it."

-- Lik Teng Ung (Malaysia) , Undergraduate in Statistics
The Bear Necessities
"Overall, it's been a good time so far. Los Angeles is like a home away from home. I like my building, I'm on the coast like in Mexico, and we have Korean BBQ, (which was a new thing for me)! The Asian, European, Latin American, and other perspectives are brought to the research too—they add significant lessons to this time at UCLA.
But my favorite memory at UCLA happened maybe two years ago.

I was just walking around with friends, randomly taking pictures, when I climbed the Bruin Bear and had my picture taken—I liked that!"

--Edgar Rios Piedra (Mexico), Graduate student in Bioengineering
Discovering Identities at UCLA
"My parents are from China, so ethnically I'm Chinese. I actually had Chinese citizenship until I was 3 years old, but after that we changed to Japanese citizenship (my father became a professor in Japan).

Even though I look and sound the same as Japanese people and am a citizen, once Japanese people know I'm ethnically Chinese, there's a difference between us.

At UCLA, people honestly think it's cool to have both Chinese and Japanese culture. That helped me think of myself more as Japanese than before.

Coming to UCLA I was able to find a new part of me, a new self."

--Moe Ishihara (Japan) , Graduate student in Molecular & Medical Pharmacology
On Being From Everywhere: Nothing Beats LA
"The problem is, for me, I don't really know my cultural identity. I grew up in Singapore, but my mom is from China and my dad is from Japan—they're not from there, not Singaporean. I went to high school in West Virginia, lived on the East Coast, and studied abroad in China and France.
I just don't have a sense of belonging to Singapore.

Actually, I plan on living here in LA if I can get a job. Whenever I've been gone, I've missed the city: the food, the weather, the people. Nothing beats LA."

--Renee Wang (Singapore) , Undergraduate in French and Economics
Buenas Vibras
"I grew up speaking Spanish at home in Mexico of course, and my roommate is minoring in Spanish, so we try to speak it together. I like sharing my language--teaching people the beauty of the words, the phonetics--with others here at UCLA, and people react positively to it and are excited to learn.

My favorite word is ' libertad ,' which translates to 'freedom'. It's solid, smooth, yet fluid. I feel Spanish is the most beautiful language in the world (I'm a little biased of course), and I like when people get that positive vibe from me. I'm proud of my language."

-- Mayte Li Gomez (Mexico), Undergraduate in Physics
Expanded Horizons
This is My Country: International Affairs Brought to Life
"The other day, I was talking to my Venezuelan friend, and I asked about his family there. They own a supermarket, and he said the governmental crisis is getting worse. His family had to hire a security guard to limit the amount of food purchased and reserve some for women and kids first. He described in detail what it's like when the truck comes in, to unload the tissues, bread, flour, and eggs and milk-- stuff like that-- and people trying to fight for it.

Without talking to him, I would've just gotten some basic information from the news...but hearing someone tell their stories, I could learn from having an eye-opening conversation about how other countries are doing.

Others may have no idea, but at UCLA we can tell each other: 'Yeah, this is my country, this is what we deal with every day."'

-- Chin- Ya Huang (China) , Undergraduate in Statistics
On Transnational Learning
"I lived in Mexico for 18 years. Then I went to the UK for 4 years for school, then to Italy for 3 years for work. Then I worked for a big humanitarian agency in Thailand.
It's not easy to make a life and move on to another...I've called many places 'home.' I haven't lived in a single place for more than ten years...

Moving and living abroad, everything is a lesson -- in anything you do, from finding services to academic life, you learn something from it."

-- Krishna Krishnamurthy (Mexico) , Graduate student in Environmental Sciences and Engineering
Beyond One's Hometown
"I come from a very small, rural town in Italy called Casalmaggiore . Many of the inhabitants think that immigration leads to less employment for residents. Immigration is seen as making people poorer instead of everyone getting richer.
Coming here, I've learned that my home country is not the most important country in the world. Growing up, you have this idea that your home country is the best-- best food, best whatever-- everything is the best just because you don't know anything else.

Other cultures are as ancient as mine. They're worth knowing too, and it's a privilege being here, being able to do research with people from everywhere in the world."

-- Marco Morselli (Italy) , Graduate student in Molecular, Cell, & Developmental Biology
Identity from a Different Vantage Point
"Here, I do sometimes talk about race with my friends … about like racial inequality and stuff.
For example, last year we had a presidential election, right?

And when we were talking, we noticed that as far as we know, no candidates really talked about Asian people. We felt like Asian people were outside of the national discussion.

Maybe because we are still like 90% Japanese, in Japan, we don't really talk about diversity and don't feel outside the discussion, but now I understand more how black and Latino people are disadvantaged."

-- Issei Matsuura (Japan), Undergraduate in Political Science
Student Voices Valued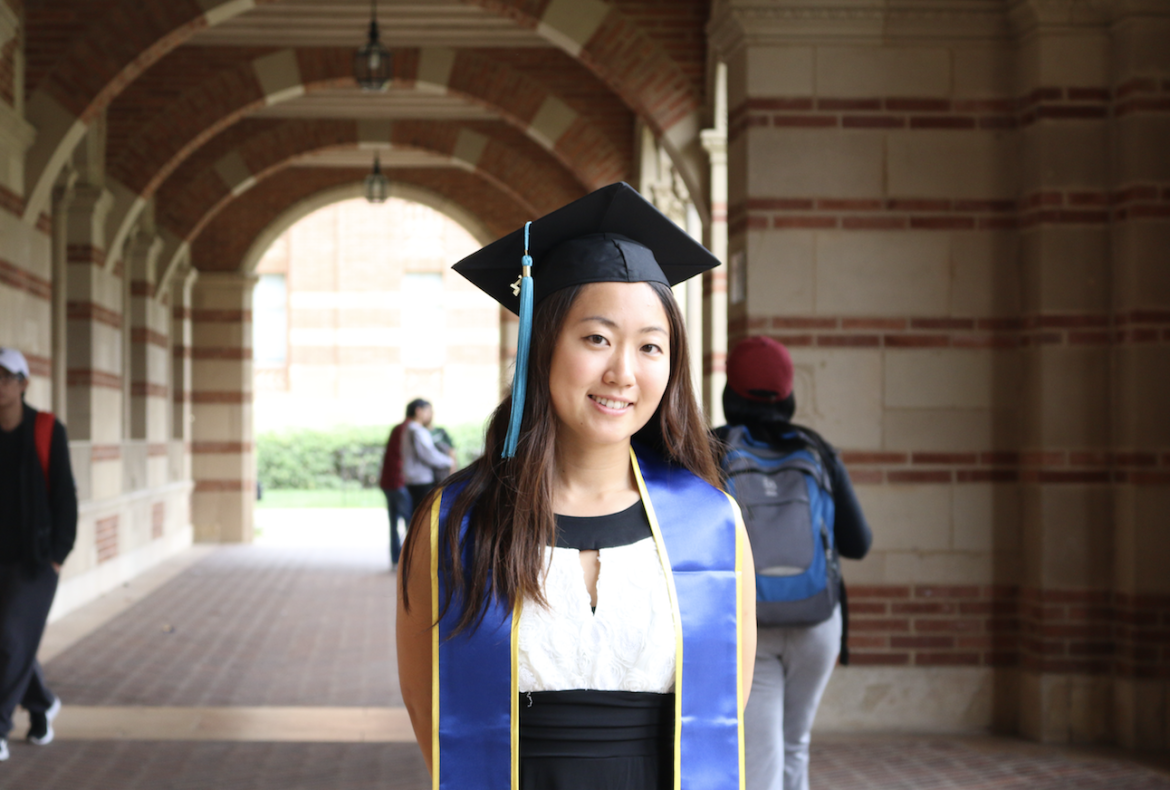 "In Japan, we didn't have many discussion opportunities as undergrads. The professors just give lectures. I learned a lot of knowledge, but felt I couldn't apply it or connect different things, like politics and health.

Here, students facilitate the discussion, which is powerful. People are very open to talk...and in loud voices. At home, I usually speak in a low voice...like whispering.

The atmosphere is totally different. I've had to become more social."

--Chika Fukugama (Japan), Graduate student in Public Policy
New Perspectives and Going Back
"Back in Singapore, being Chinese, I was the majority race at my high school. There were international students at my school, and maybe I wasn't the nicest person to them. I thought about people a certain way that maybe wasn't the most appropriate.
Being an international student at UCLA, where even domestic students are really different from each other, it's a whole different perspective and a role reversal for me. I sometimes feel really small, and I understand more about sensitive issues about race and feeling like an outsider. I feel bad for my ignorance back then.

How can I interpret these thoughts and feelings back in my home country? How can I tell my friends what I've learned?

Nanshan Li (Singapore) , Undergraduate in Civil Engineering
Free Inquiry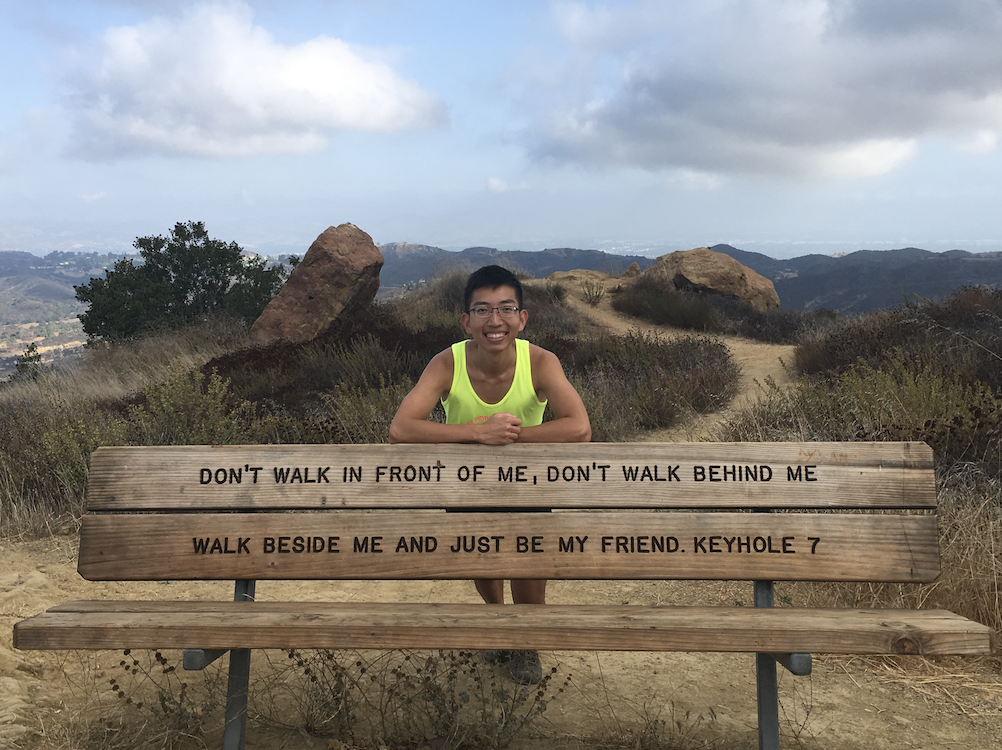 "Americans in my lab always say 'Wait a second,' but I was like, 'Your one second is not one second—it is like 5 minutes!'

In my culture, we do not say things like 'one second'.

The thing is, at UCLA, we share and we understand. In my lab, we even organize events like potlucks, and we are encouraged to bring a dish from our country, and some conversations end up like "Why do you say this?" Sometimes we are just waiting for experiments so we will chat with each other. And I feel very free and do not feel I am being judged."

--Shawn Tan (Singapore) , Graduate student in Molecular Biology
Building Resilience by Sharing Challenges
"I think in Vietnam, we don't value mental health, but when I came to UCLA, my peer counselor and therapist helped me to be accepting of what happens with me mentally, to seek help if needed, and be attentive to that. It's important to understand that there are other narratives about mental health, and that is especially true as an international student.
I've been encouraged to share my problems, and this has allowed me to take care of myself. Being here too, the relationship between my mom and I has changed; we discuss things more openly. She has come to accept that I have grown into a different person, not a child."

--Quang Hoang Tho Duong (Vietnam), Undergraduate in History and Sociology
True Tales of Inspiration
Breaking Boundaries, One Article at a Time
"In high school, my English teacher would jokingly make fun of me.
'Gael you're not really good in English,' she'd say.

So I will always remember the first time I went to Kerkhoff and picked up the Daily Bruin and saw my name, right under the article that I wrote. I thought, 'Ok, I'm going to be remembered for something'. Growing up speaking French and not English, and being able to write for the college newspaper, one of the best college newspapers in the US-- I was extremely proud.

There are not a lot of international students working for the newspaper. Sometimes as an international student you don't necessarily believe in yourself.

But I was like, 'You know what, I'm here to break boundaries, so here we go.'"

-- Gael Mbama (France), Undergraduate in International Development Studies
The UCLA Laboratory: Discovering a New Path
"My original plan was to finish my master's degree in Japan, do one year of research here, and then go back to Japan to do my PhD there.
I was working at the laboratory at UCLA, and I quite like the environment, so I decided, well let me get a PhD here.

So I worked at UCLA as a researcher first, and then became a PhD student."

-- Junko Isa (Japan), Graduate student in Geochemistry
Culture & Talent at UCLA: It's Legit!
"Actually, my favorite memory of life as a Bruin was Korean Culture Night.

I'm from the countryside, from a small town in Japan --there are no foreigners--and it's not my usual thing, but watching it, I felt so proud of being here.

As my close American friend Melissa taught me to say in slang, it was 'legit.'

There are so many talented people at UCLA."

-- Ayaka Odashima (Japan) , Undergraduate in Psychology
We, The Optimists
"I know it's vague, but my hope for this time at UCLA is to become a better person.

I want to be more comfortable--more of the person I want to be--and become more of the people I look up to: I want my sister's optimism for life, my mother's compassion, and my dad's drive to be successful, his constant commitment to improving his business.

Everybody changes during their four years. We all have doubts, moments of thinking 'Am I an idiot?' and I don't really know what I'm going to do post-graduation, but…

...UCLA contributes something intangible towards becoming the people we want to be, and personally, I'm excited to see what the future brings."

-- Kunaal Shah (Kenya), Undergraduate in Mechanical Engineering
Room for a Nap? #UCLASleepWell
"I like to nap, and actually have a napping challenge going on with my friends.

Originally my goal was to nap in every single building before the end of the year, but there are too many buildings. So we adjusted the challenge: to nap in every single building before we graduate.

To date, I've napped in Hedrick, Carnesale Commons, Humanities, Powell, Kerkhoff ...even CS50. I had free time between 2:00 and 3:00, and I didn't want to go far from my classroom, so I picked this seat at the back of a class I was not enrolled in and napped!"

-- Wendy Liu (Taiwan), Undergraduate in Physiological Science
Humor: Bridging Cultural Gaps, Building Relationships
"As a TA, I sometimes make jokes with references to my own culture.

Because what I have seen in engineering sometimes is a corporate atmosphere-- sometimes you don't see close, personal collaboration between faculty and students. Sometimes it's like talking at each other from a far distance.

But I think the fact that I'm present there, teaching others as an international student from my country, even making small jokes... it contributes to a better understanding of different cultures, and to a certain extent, that helps bridge between cultural gaps and helps make close relationships with my students."

-- Ehsan Ebrahimzadeh (Iran), Graduate student in Electrical Engineering
The Best House on the Block
"My first Halloween here in the US, I was so excited. We moved here from Vietnam when I was 20, and we didn't celebrate that there when I was a kid. I bought A LOT of candies.

I remember standing in the living room waiting for the kids, and out the window I see them across from my house. I had the light on and everything, but...they didn't knock on the door.
They weren't coming, and I was really really sad.

So I opened the door and ran in front and yelled, 'Hey kids, I have candy here, come here!' And they did and were so happy I gave them so much.

Now, every year, they tell their friends, 'Hey, there's good candy at that house.' I always make them say trick-or-treat though!"

--An Ly (Vietnam) , Undergraduate in Political Science
Rock Star Science
"The brilliant professors I'm working with, I would never have imagined working with them before. Being here, you can work with your idols. In my Department we have a seminar series, so we get to rotate into and join these amazing scientists' labs every week. That's been a highlight of my time here.

I've been interested in biology all my life, and at UCLA I can accomplish this research.

The other thing I want people to know about me is that I come from the country of Georgia, not the state."

-- Tsotne Chitiashvili (Georgia), Graduate student in Molecular Biology
Acknowledgments
The exhibition would not have been possible without the thoughtful and diligent work of the following Dashew Center for International Students and Scholars research and storytelling interns and staff (2017): Mitzi Bandera, Yuhang Cai, Elsa Hayyat, Kim Hegger, YoonJoo Lee, Asli Beyza Ozdemir, Ung Lik Teng, and Ziming Yang, with a special thanks to Mateo Corby for his dedication in taking the project from concept to reality and Daniel Clausner for curating student stories with care. This project was created and led by Amy Pojar.