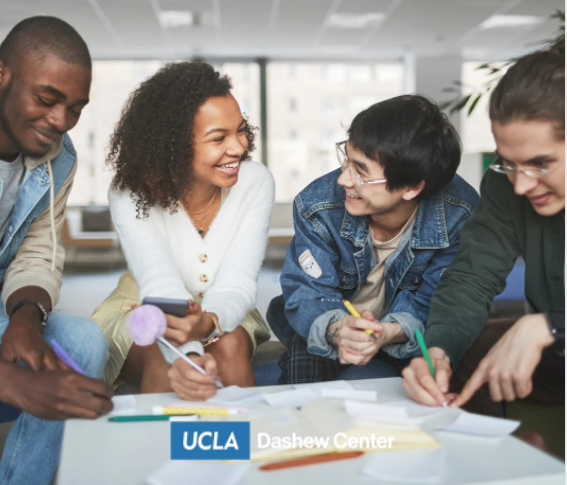 Welcome to UCLA! You have been admitted to UCLA as a degree-seeking student.
Navigate this site for assistance on what you must do prior to arriving to the U.S., how to obtain your required F-1 documents to study at UCLA, steps you must take to complete your mandatory post-arrival status check-in and visa workshop requirements upon arriving to UCLA, and how to maintain your valid F-1 student status during your UCLA degree program.
Questions?
Check out our Newly Admitted F-1 Students FAQs. For additional inquiries, please email: UCLAi20@saonet.ucla.edu.
Pre-Arrival Information
Step 1: Obtain a UCLA I-20
To request a UCLA I-20, you must first submit your Statement of Intent to Register (SIR) to confirm acceptance of your admission to UCLA.
Once you have submitted your SIR, you will be emailed with instructions to request a UCLA I-20 through our online Portal.
* For SEVIS Transfer Students: Dashew Center cannot issue the transfer I-20 until your SEVIS record/I-20 has been released to UCLA. UCLA's SEVIS School Code is: LOS214F00297000.
Step 2: Pay the SEVIS I-901 Fee
Regulations require all prospective F-1 students to pay the I-901 Student and Exchange Visitor Information System (SEVIS) Fee before the U.S. Department of State issues you a visa.
After you receive your UCLA I-20, pay the mandatory, one-time SEVIS I-901 Fee online before you schedule your F-1 visa interview. Print a copy of your payment confirmation to present to the visa officer during your F-1 visa interview and when entering the U.S.
Step 3: Apply for an F-1 Visa from a U.S. Embassy/Consulate
If you are outside the U.S. and do not have a valid F-1 visa, follow the steps below to apply for a F-1 Visa (Canadian citizens exempt):
Identify the U.S. Embassy or Consulate that is most convenient for you to visit.
Visit the website of the U.S. Embassy or Consulate you will visit and follow the instructions on the site to pay your visa fee, obtain acceptable photographs, complete your online DS-160 visa application, get a list of all of the required documents you must bring, and schedule your visa interview appointment.
For more information on submitting a U.S. F-1 visa application, visit the official Department of State Bureau of Consular Affairs website .
Step 4: Prepare for Your Arrival to the U.S.
You must enter the U.S. no later than the start date indicated on your UCLA I-20. The earliest date you may enter the U.S. in valid F-1 status is the Earliest Admission Date (30 days prior to your program start date) indicated in the Program of Study section of your I-20. Keep this in mind when planning your travel and housing arrangements.
Step 5: Arrival to the U.S.
You may only enter the U.S. with your F-1 Visa and UCLA I-20 up to (but no earlier) than 30 days before the start date indicated on your UCLA I-20.
* F-1 SEVIS Transfer Students are not subject to the 30 day arrival limitation.
Mandatory Post-Arrival Status Check-in & iSTART Orientation
iSTART @UCLA
iSTART @UCLA is a a two-part virtual on-boarding process that includes completing: (1) Create a Dashew Account, (2) Complete Online iSTART Orientation and (3)The Post-Arrival Status Check-In.
(2) iSTART Online Orientation has been created to help you get familiar with important visa regulations, academic integrity, Los Angeles and UCLA campus life. It is mandatory that you complete all sections of the orientation. Each section contains a video and a quiz. You must get a completion certificate in the conclusion of the iSTART Orientation.
(3) Mandatory Online Post-Arrival Status Check-In is design to verify your F-1 status and documentation upon arrival in the U.S.
If you do not complete the required components of iSTART, a Dashew Center hold will be placed on your student record which will affect your eligibility for course enrollment, all campus services, and access to University resources. Failure to complete your check-in requirement will also result in severe consequences for your visa status.
Mandatory Address, Phone Number, and Email Reporting
All F-1 students are required to maintain a valid, local U.S. address, overseas address, U.S. telephone number, overseas telephone number, and email at all times during their studies at UCLA. Upon arrival to UCLA, please log in to MyUCLA , click on "Settings," then click on "Official Email/Address/Phone" at the top right hand corner to update your contact information in the UCLA system. Update your contact information as follows:
Email : Must reflect a verifiable email address that you check on a daily basis.
Mailing Address : Must reflect your local U.S. address within the Los Angeles area.
Permanent Address : Must reflect your overseas address outside the U.S.
Primary Phone Number : Must reflect a valid 10-digit U.S. phone number. Input numbers only. No special characters, spacing, or parentheses (Example: 3109876543).
Please Note: Maintaining valid address information in MyUCLA is required for maintaining your F-1 status. Dashew Center cannot validate your arrival and/or F-1 status with U.S. Department of Homeland Security until your information has been updated.
Dashew Center HOLD
If you do not complete the mandatory ISTART Online Orientation and the Online Post-Arrival Status Check-in by the end of Week 2 of your first quarter at UCLA, an all-services Dashew Center hold will be put in place on your student record, which will prevent you from receiving services from Dashew Center and UCLA departments. This will also restrict your course enrollment and access to UCLA campus resources.

Failure to comply with visa check-in requirements in a timely manner will result in termination of your F-1 status.