​​​​About the Program
The International Student Ambassador program is overseen by the UCLA Dashew Center for International Students & Scholars. International Student Ambassadors are UCLA students that use their own cultural backgrounds, experiences, and knowledge to support the UCLA community. Selected Ambassadors undergo an application, interview, and training process. The Ambassadors serve on one of five specialized committees where they work on quarter or year-long projects. Through their work, the Ambassadors work to amplify the visibility, voices, and contributions of the entire UCLA international community.
Some ways that members of the UCLA community can connect with the International Student Ambassadors include:
Incoming students may contact Ambassadors to ask about life on the UCLA campus
International students may contact Ambassadors to connect with someone from their home country/region/culture
Domestic students may reach out to an Ambassador with questions before studying abroad in their home country
Staff and faculty may reach out to request Ambassador participation in panels, orientations, events, etc.
Attend one of the quarterly events hosted by the Ambassadors to bring the entire UCLA community together and connect across cultures
Follow the International Student Ambassadors on Instagram! & Watch our latest Information Session (Spring 22)
For general inquires, panel discussions, focus groups, interviews, and other media requests please contact intlambassadors@saonet.ucla.edu
Ask the International Student Ambassadors!
The UCLA International Student Ambassadors can respond directly to the questions you submit through this form. You will receive an email with a response to your question within 72 hours.
Ambassadors will use their own experiences and campus knowledge to answer questions about:
Academics
Student life
Campus resources
What it's like to transition to life in the U.S., in Los Angeles, and at UCLA
Their experiences living outside of the U.S. and in their home country
Differences between U.S. culture and the culture in their home country
Staff and Faculty can submit requests for Ambassador participation in:
Panels
Orientations
Q & A sessions
and more
Questions Ambassadors can NOT answer include:
Anything visa or immigration-related
Anything about accessing iSTART (online international orientation)
General Dashew Center programming questions
You are encouraged to reach out directly to Dashew Center with these questions. You can find our full contact list here: https://internationalcenter.ucla.edu/contact-us
The form is currently closed, and will re-open in Summer 2022 with the new Ambassadors for the 2022 - 2023 academic year.
International Study Hall
This program was put on hold at the start of the pandemic. Please check back for an update during the Fall 2022 Quarter.
Looking for a place to study?
The UCLA International Student Ambassadors present the International Study Hall. Enjoy a dedicated study space on campus, with power outlets, coffee and light snacks provided!

Ambassadors will also be hosting Office hours during this time. Feel free to contact your Ambassador in advance to setup an appointment to meet during the Study Hall hours.
Starting Week 2, Study Hall is held in Bradley Hall 300 (check our events calendar as some weeks the location has changed) every Monday night (except University Holidays) starting at 7:00 PM.
ALL STUDENTS ARE WELCOME!
Ambassador Applications
International Student Ambassador applications for the '22 - '23 academic year are now closed.
How do I apply? Applications for International Student Ambassadors for the 2022 - 2023 academic year are now closed.
COVID-19 Adjustments: Adjustments to the program may be made in accordance with UCLA guidelines. Ambassadors are expected to be flexible and work to adapt accordingly if the program structure must change. All changes will be communicated to Ambassadors as soon as information becomes available.
Eligibility
Open to all currently enrolled UCLA students who have spent 3+ years living in the country they are applying to represent.
Must have completed at least three quarters at UCLA by the end of the 2021 - 2022 academic year.
Must be an enrolled student for the 2022 - 2023 academic year.
Ability to display initiative and self-directed leadership.
Must value working in a diverse and team-oriented group.
Have a strong interest in developing cross-cultural relationships and advocating on behalf of the international students at UCLA.

The committees for the 2022-2023 academic year are as follows:
1. Graduate Student Committee
2. Student Wellness Committee
3. International Student Advocacy Committee
4. Campus Outreach & Inclusion Committee
5. Our Voice Committee
*The deadline to submit this application is Monday, April 18th by 5 PM PT (Week 4, Spring 2022). For inquiries, please contact us at intlprograms@saonet.ucla.edu.
Please review the FAQs and ensure you are able to meet all International Student Ambassador Expectations below before applying.
Applicant FAQs:
What is the duration of the Ambassador position? June 2022 - June 2023
What is the weekly time commitment? Approximately 1 - 5 hours per week
I'm currently an international, third culture/TCK, first year, grad, transfer, and/or out-of-state student, can I apply? Yes!
Is this position still open if classes are remote in 2022-2023? Yes! The program will operate remotely.
If classes are remote, do I need to live near UCLA to be an Ambassador? No. If classes are remote, International Student Ambassador obligations will also be remote.
What do you look for in Ambassador applicants? We look for students who have experience and/or interest in expanding their management experience, event planning skills, cultural sensitivity and empathy, intercultural communication competence, technical skills, professional development and more. Candidates should be interested in being a resource to campus and helping to advocate for the needs of the international community.
Is this a paid position?For the first time, the '22 - '23 cohort of International Student Ambassadors will receive a modest stipend for their contributions. More details are forthcoming.
What else should I know before applying? Ensure you can meet all Ambassador expectations below before applying.
International Student Ambassador Expectations:
Dedicate one year to the International Student Ambassador Program (June 2022 - June 2023). The summer commitments will be minimal and virtual.
Attend mandatory New Ambassador Meeting during Week 10 of Spring Quarter 2022.(In-person, details TBD)
Attend regular bi-weeklymeetings during the academic year.
Actively serve on one Ambassador Committee.
Respond to emails from coordinators and students within 72 hours.
Participate in the Ambassador Leadership Orientation on October 1st and 2nd, 2022. (More information will be provided closer to the date.)
Volunteer at the Dashew Center's Fall Welcome Event.
Attend the quarterly Ambassador event.
Attend a minimum of two Dashew Center event per quarter as an Ambassador.
Maintain involvement and communication with cultural/country-associated student groups on campus.
Serve on panels, interviews, focus groups and media projects for the campus and community at-large.
Assist with outreach and other special projects as needed.
Tentative Dates
New Ambassador Meeting – Week 10, Spring 2022 (Date/Time TBD)
Ambassador Leadership Orientation – October 1 - 2, 2022 (All Day)
Dashew Center Fall Welcome Event – Fall Quarter 2022 (Date/Time TBD)
Quarterly Ambassador Event – Fall 2022, Winter 2023, Spring 2023
Dashew Center Events – Varies (attend 2 per quarter)
2022 - 2023 Applications have closed.
'21 - '22 Ambassadors: Africa & Australia

Nigeria
:
Ose Kadiri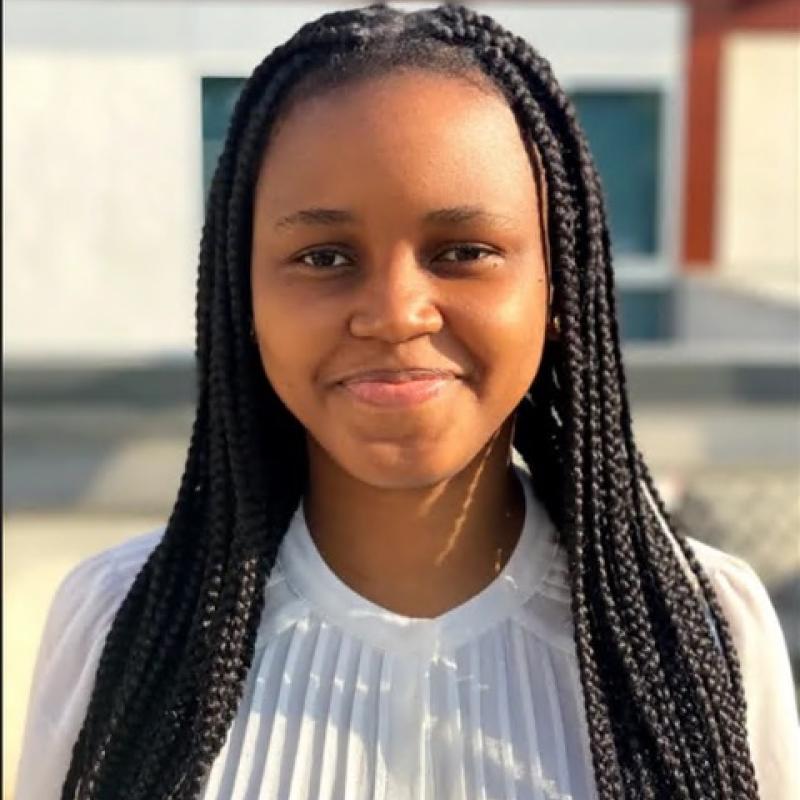 Major:
Master of Public Health
About Me:
Hello, my name is Ose and I was born and raised in Ibadan, Nigeria. I graduated from medical school in Nigeria and also worked at a teaching hospital after graduation. I am passionate about health equity and improving the quality of healthcare in developing countries. When I'm not studying, I enjoy playing video games, watching sports, and exercising. Although mostly remote, I have greatly enjoyed my time so far at UCLA. I understand that moving to a new country and adapting to a different culture may be challenging but with the right help and support, it can be a thrilling and fascinating experience! I'd be more than happy to answer any questions you have about UCLA and adjusting to life in Los Angeles.

Australia
:
Frederick Krisman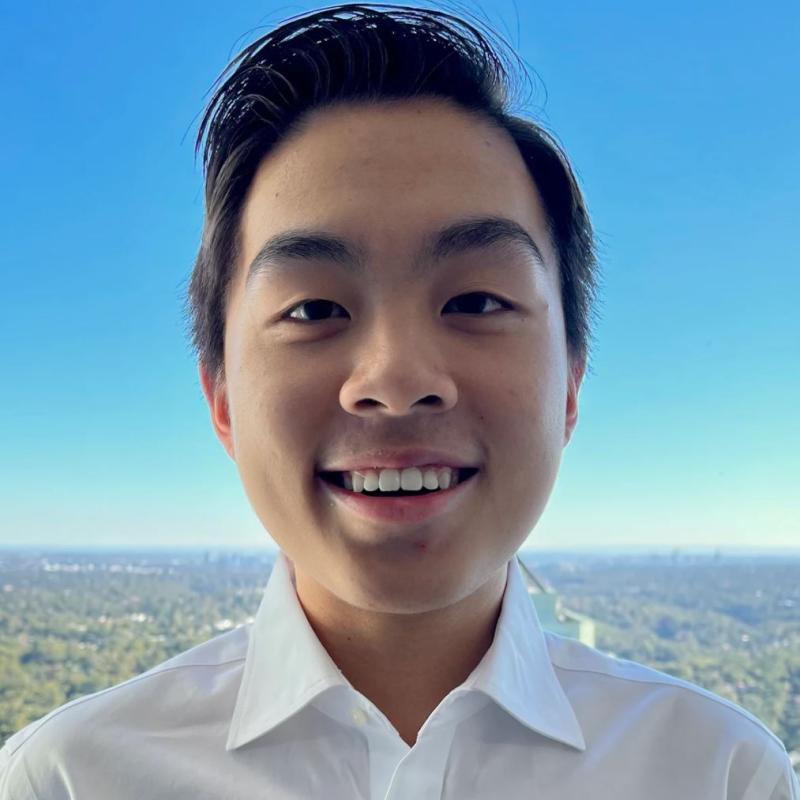 Hometown:
Sydney and Wellington
Major:
Mechanical Engineering
About Me:
Kia ora! I'm Frederick and I was born in Wellington, New Zealand, and spent much of my childhood growing up in the suburbs of Wellington before moving to Sydney, Australia just over eight years ago. I will be representing Australia and New Zealand. Travel, music, food, cars, and planes are all things that excite me, and many of my favourite pastimes revolve around them! As someone whose first time stepping foot in the United States was two months before I began my first year at UCLA, I am very familiar with the excitement and challenges that come with going to university in a completely foreign country that's far away from home. If you have questions about anything, whether it's about life as an international student at UCLA, what the best ways to explore LA are, or if you're simply curious about what life Down Under is like, please reach out!
'21 - '22 Ambassadors: East Asia

Taiwan
:
Ellen (Liang-Yi) Tsai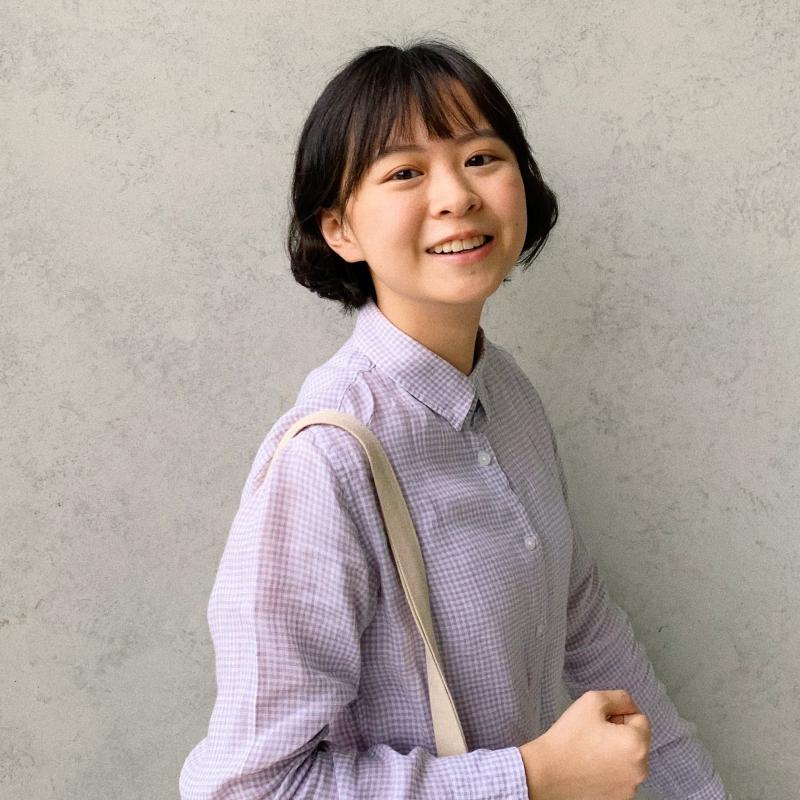 Hometown:
Taipei/Taichung
Major:
Computational and Systems Biology
About Me:
Hi there, this is Ellen! I was born and raised in Taipei, but my family moved to Taichung just before I came to UCLA. For high school, I went to a local high school at Taipei, so I had a rather different high school experience. I'm passionate about mental health, and such passion has led me to be a part of the STAND for All (previously Resilience Peer Network) since my second quarter here. Other than that, I enjoy watching musicals, photography, and playing the guitar. If you're curious about anything at UCLA, feel free to reach out to me! I'll be more than happy to answer any questions you have.

Hong Kong
:
Rachel Ling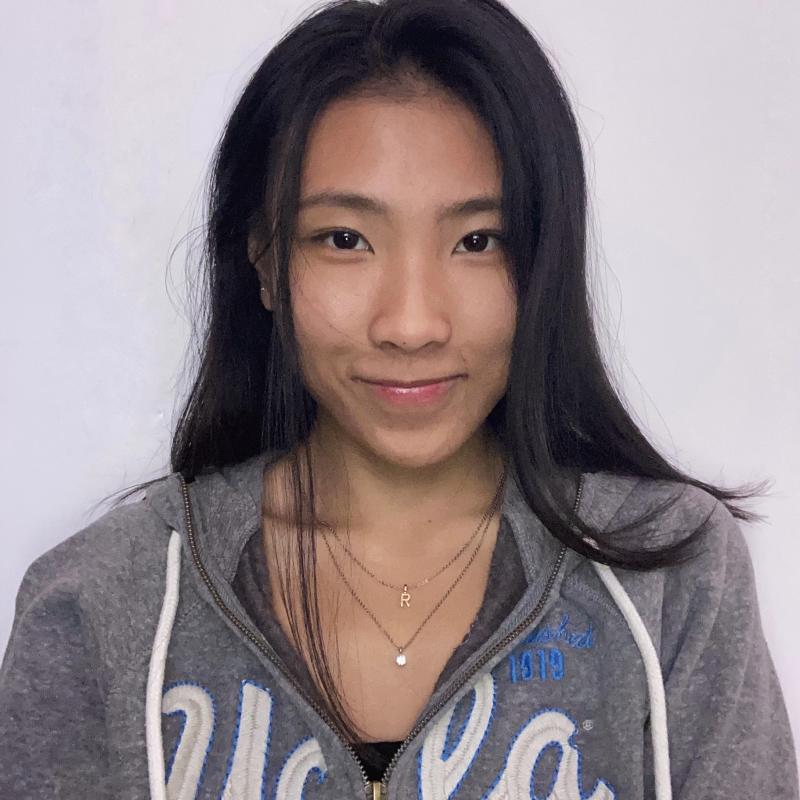 About Me:
Hi everyone! My name is Rachel, and I was born and raised in the lovely city of Hong Kong. I took the International Baccalaureate (IB) during high school, went to Santa Monica College, and eventually transferred to become a Bruin at UCLA. When I'm in LA, I spend my free time traveling to different parts of the city, meeting new people, and discovering new places to eat and hang out with friends. My hobbies include cooking/baking, watching Netflix, and doing plenty of outdoor activities (eg. hike, surf, skate). Adjusting to such a large school and being away from home can be really difficult as an international student, so I'm here to answer any questions you have about UCLA or anything you're curious about. Feel free to contact me and let's get to know each other! :)

China
:
Peng Wang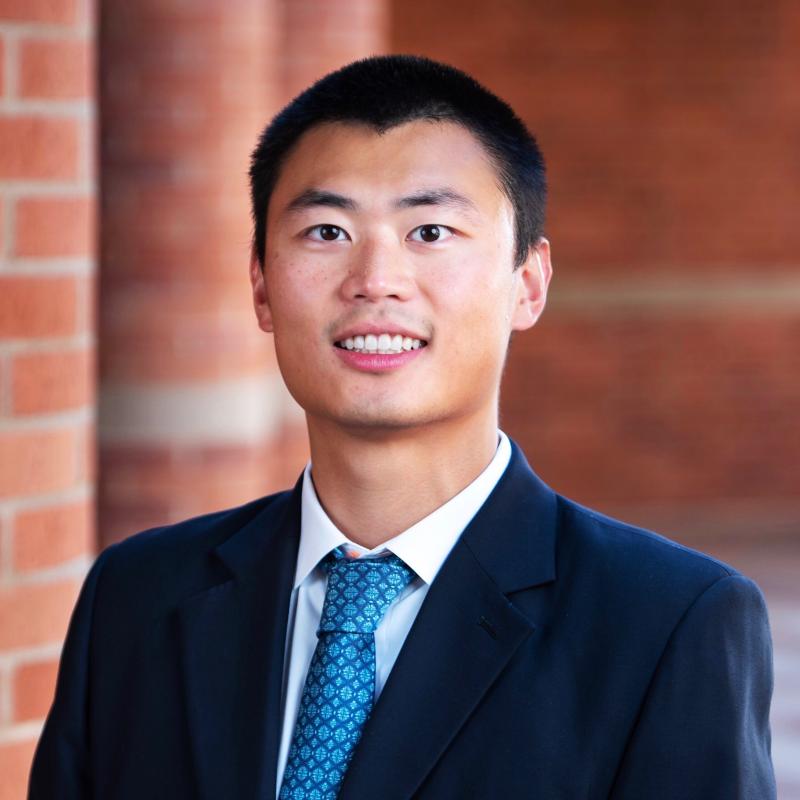 Major:
Master of Business Administration
About Me:
Born and raised in Xuzhou, Jiangsu, China, I'm a 1.5 generation immigrant that attended high school and college in the U.S. As a double bruin, I earned my BA in International Development at UCLA's International Institute and currently working on my MBA at UCLA's Anderson School of Management. My hobbies include tennis, golf, swimming, snowboarding, hiking, bowling, archery, or anything outdoors (even gun range shooting!).

China
:
Yuerong Xiao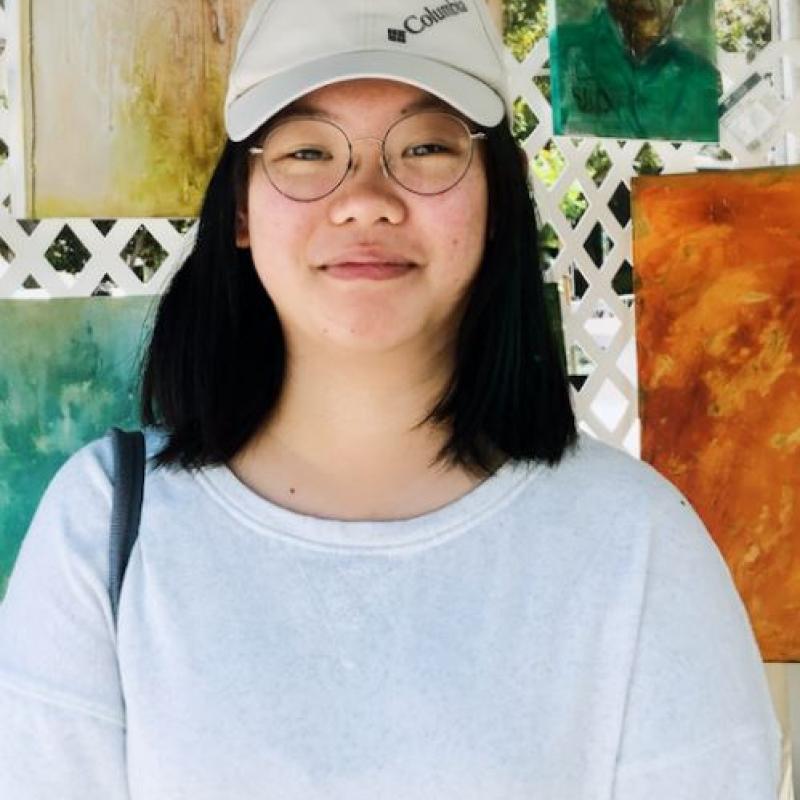 Hometown:
Shanghai/Chongqing
Major:
Ecology, Behavior and Evolution
Minor:
1) Environmental Engineering 2) Visual and Performing Art Education
About Me:
Hi! This is Yuerong. I was born in Chongqing and raised in Shanghai, China. I enjoy studying plants and animals, painting & 3D art, campfire storytelling on the beach, collecting postcards, and memes ofc. Some experiences I've had at UCLA include the student garden, environmental DNA research, teaching Arts in Elementary School, and Botanical Garden volunteering. I've had a lot of unforgettable adventures with friends here and I hope you do too! I know that being away from home is a special journey, so if there's anything I can answer for you, please feel free to reach out anytime :)
'21 - '22 Ambassadors: Europe

United Kingdom
:
Zak Myers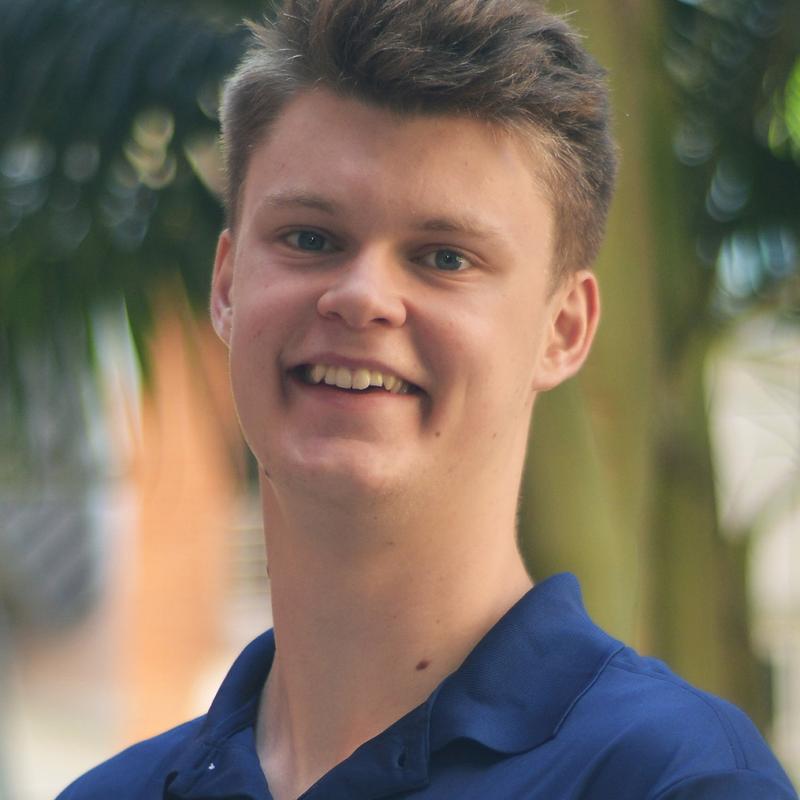 Major:
Aerospace Engineering
About Me:
Hi! My name is Zak, and I am studying Aerospace Engineering here at UCLA. I was raised just outside of Leicester, England going to a boarding school called Oakham before coming to California for university. At UCLA, I'm part of the Rocket Project as well as the Engineering Ambassadors team. I'm also a member of the Men's Rowing team and spend most of my mornings training on the water at Marina Del Rey. For my hobbies, I love all kinds of sports from Rugby to Squash to Formula 1 to Soccer (or football!) and I'm a big Everton fan. I also love hiking, going to concerts, and eating unhealthy amounts of food. When I moved to UCLA, I hadn't had a tour of campus or even managed to get a Bruincard, so I know how it feels to be thrown in at the deep end. If you have any questions, need advice on anything, or just want to hang out, please reach out!

France
:
Onja Davidson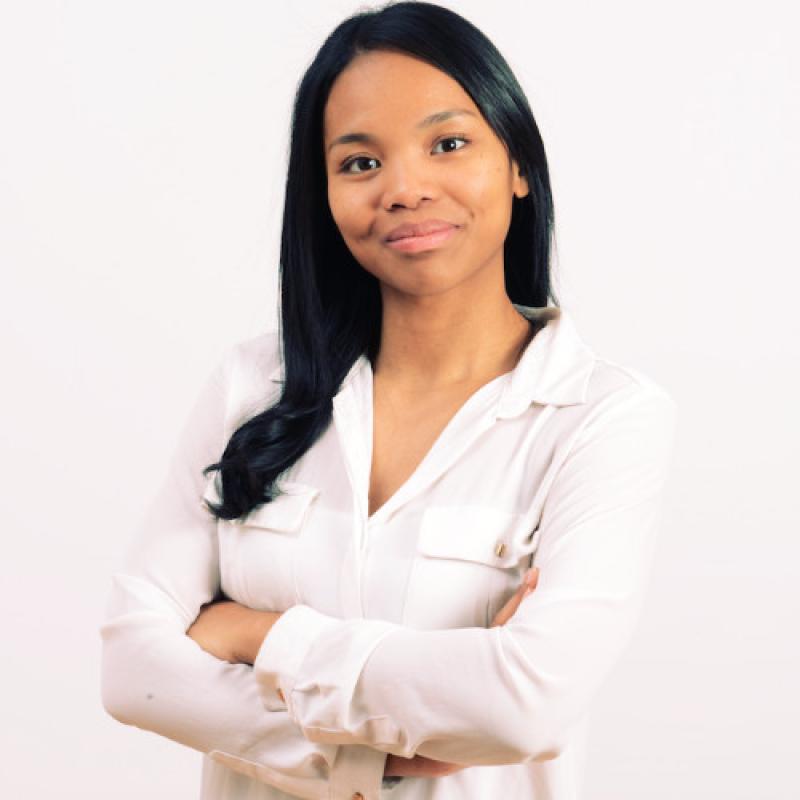 Major:
PhD Civil and Environmental Engineering
About Me:
Hello! My name is Onja Davidson. My last name sounds American but in fact, I was born in Madagascar. My family moved to France when I was 3. I have dual citizenship (France/Madagascar). I grew up and lived in Marseille. After the "Classes préparatoires aux Grandes Ecoles", I joined ESTP Paris (École Spéciale des Travaux Publics), a French engineering school which offered a "double diplôme" with the UCLA Civil & Environmental Engineering Department. After my Master's at UCLA, I have decided to pursue a Ph.D. in Environmental Engineering. I have been at UCLA for 3 years now and I love everything about my studies, UCLA and LA! I perfectly understand the challenges many international students must face with adjusting to a new place, being far away from family... That's why as the International Student Ambassador for France, I would be more than happy to answer any questions you may have. I could provide recommendations about Embassy in Paris, travel, housing recommendations… to ease your transition to your life here. And if you love food and sports especially basketball like me, I would love to meet you and go to a UCLA game or NBA game or to restaurants. Please feel free to contact me anytime!

Germany
:
Ronida Cheko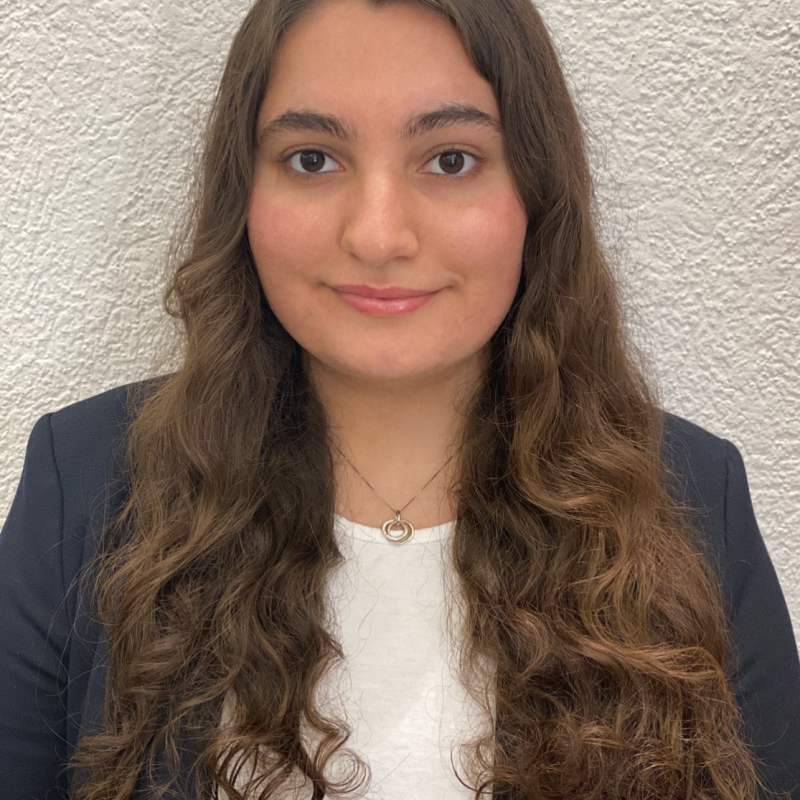 Major:
Molecular, Cell, and Developmental Biology
Minor:
Biomedical Research
About Me:
Hello! My name is Ronida and I come from Mainz, Germany, which is about half an hour away from Frankfurt. I've also lived in Switzerland for a few years and traveled to several other countries in Europe, Africa, and Asia. I attended the Frankfurt International School and moved to the US when I was accepted to UCLA. Academically, I'm very excited about the advances made in scientific and medical research. In my free time, I love playing archery and learning new languages. I'm also an avid reader, picking everything from classical literature to fantasy novels. I'd like to make you feel welcome at your new home at UCLA, so if you have any questions about our beautiful campus, MCDB, Germany, or have any good book recommendations, feel free to reach out to me!
'21 - '22 Ambassadors: Middle East

Bahrain
:
Adnan Shabib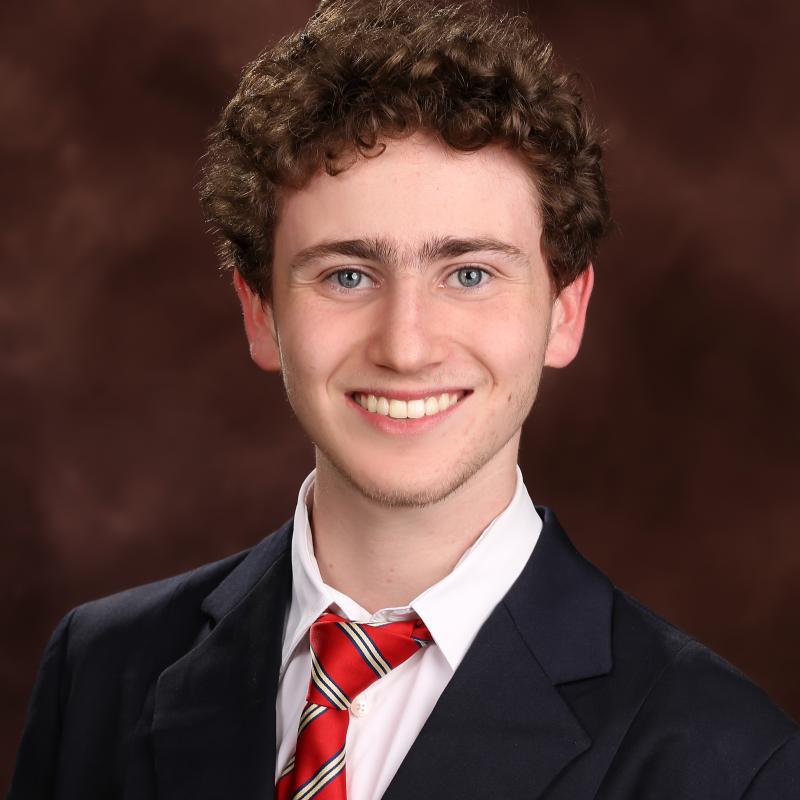 Major:
Mathematics of Computation
About Me:
Hey! My name is Adnan and I have lived in Bahrain for ten years. In my free time, I enjoy watching and playing football (soccer!), running cross country, sleeping, playing chess and watching TV shows, my favorite shows being Money Heist and Prison Break. My favorite Arabic dish by far is Maqluba (Google it!), and my favorite color is green. Deciding to attend UCLA was a huge deal for me, because it meant being far away from my family, but after some time I was able to find my own family here and I am glad that I made that decision. If you want to talk about anything, whether you have a million zillion questions about UCLA, or just to have a chill conversation about football (no I will not call it soccer), please do contact me!

Turkey
:
Selin Ertekin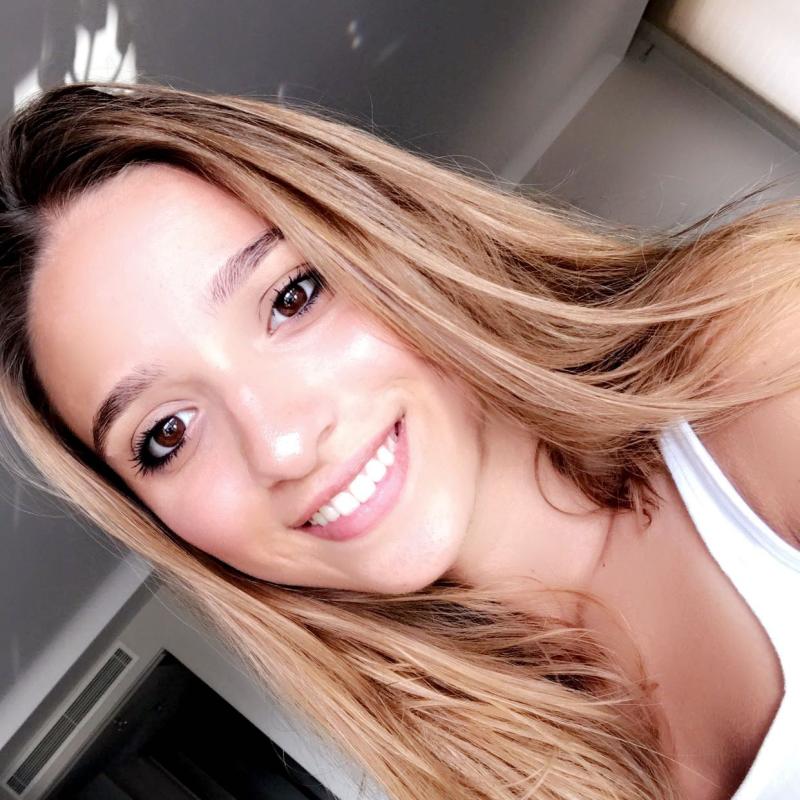 About Me:
Hi everyone! My name is Selin and I was born and raised in Istanbul, Turkey. Living in a city of many dimensions and spending my adolescence in a multicultural French lycée, I grew up amidst the coexistence of harmony of cultures. Thus, multiculturalism has been an ingrained part of my identity development. My greatest passions are making music, playing the piano and the bass guitar. I also enjoy photography, traveling, exploring new places, going to concerts, and collecting records. I'm the happiest when I'm at the beach! I've started off my journey at UCLA remotely because of the pandemic. So, I haven't experienced a smooth transition to college life. However, I'm so happy to be a student at UCLA surrounded with many inspiring people. I think that being away from home and getting out of your comfort zone is a great opportunity for pursuing your dreams, getting to know yourself better, and connecting with many different people. If you have any questions about anything in general feel free to contact me! I know that adjusting to a new place and adapting to a new culture can be difficult. As an International Student Ambassador, I would be so happy to get to know you and help you out with anything you need. Meeting, sharing, and collaborating with people from different cultural backgrounds, I learned that everybody is a storyteller. I would love to hear your stories! Talk to you soon:)

Jordan
:
Firyal Bawab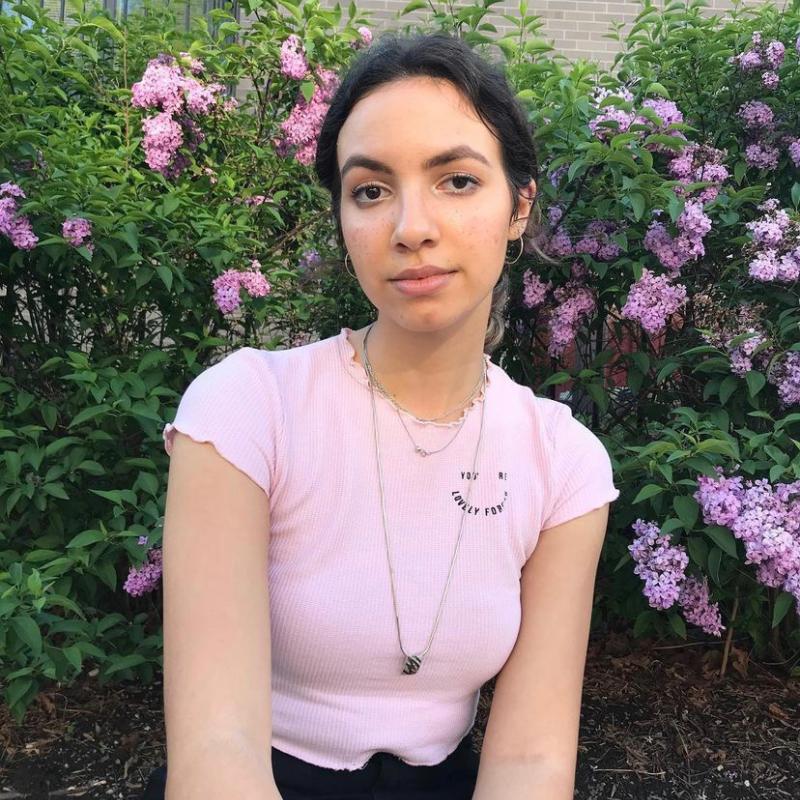 Major:
International Development Studies
About Me:
Hello, I am a Palestinian-Jordanian that was raised in Amman, Jordan. I am passionate about Middle Eastern affairs. In my free time, I draw cartoons for the Daily Bruin, read comic books, and watch horror movies. I am into the local, underground Arab music scene, and my favorite artists right now are Shabjdeed and the Synaptik, two Palestinian rap artists. I also love 'tarab', old Arabic primarily-string music. My favorite meal is Mansaf, Jordan's national dish. Some of my favorite writers are Ghassan Kanafani and Toni Morrison. I attempt to write some of my own short stories and poems. I came to the US to attend UCLA, in addition to having other experiences studying abroad, so I know what it's like to be far from home. Reach out to me for any help to ease your transition to UCLA, swap playlist, chat, or if you want a pen pal to practice your Arabic with.
'21 - '22 Ambassadors: North & South America

Brazil
:
Carol Guimaraes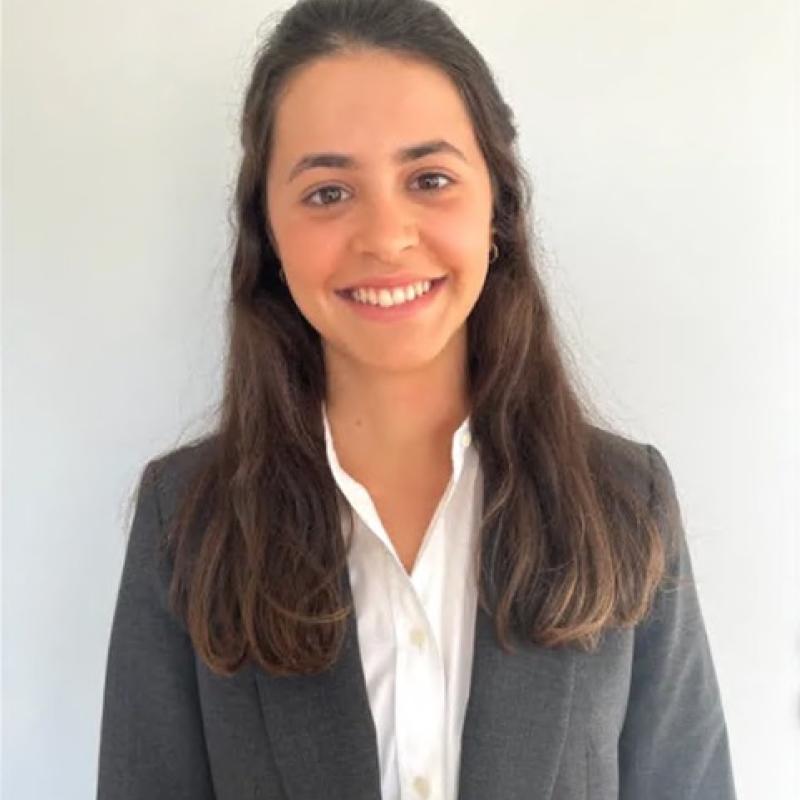 Major:
Communications and Psychology
About Me:
Hi, I'm Carol! I was born in Rio de Janeiro, Brazil, but lived in England and Houston TX during most of my childhood. I love playing sports, traveling, and watching a good movie. I am extremely grateful to have lived in different countries, but I do understand the struggles of constant moves and the challenges that many international students face when transitioning to UCLA. From my (almost) four years at UCLA, I have managed to make it feel like a second home by meeting different people from various backgrounds and cultures. I hope this happens to you too! If you ever have any questions or need advice on how to navigate college, different on-campus clubs, and LA, please don't hesitate to reach out to me! I'm always excited to meet new people and learn from them.

Canada
:
Evelyn Wan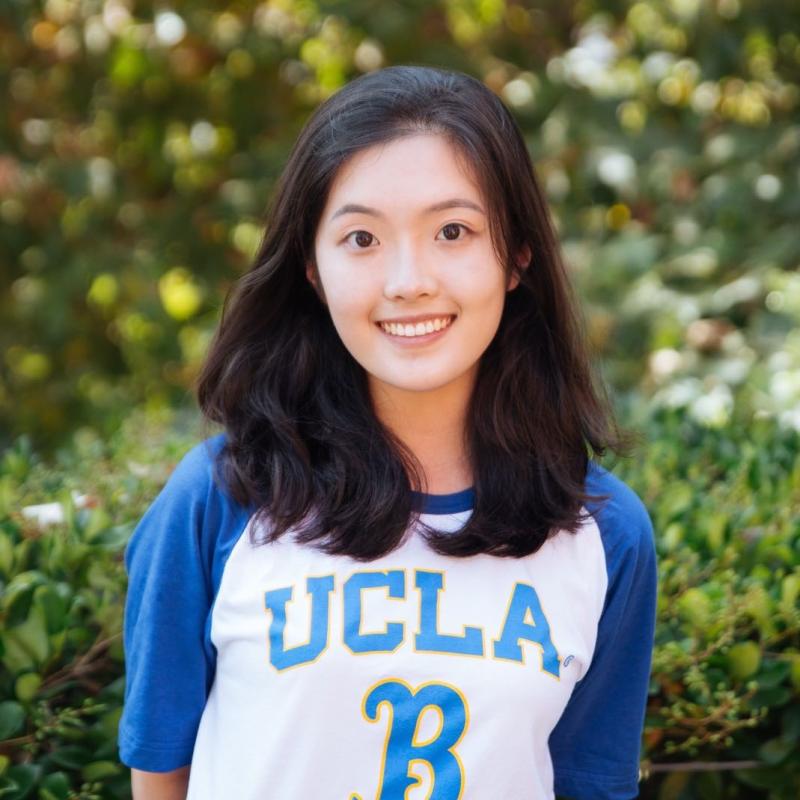 About Me:
Hi everyone! My name is Evelyn. I was born in Canada, then lived in England and China for several years before coming to UCLA. In my free time, I love reading, writing, graphic design, watching movies, art, meeting new people—and, of course, just exploring in general! Moving to LA was a huge transition for me, but it also gave me the opportunity to explore and expand upon my interests. Transitioning to a new country can be tough, but if you step a little outside your comfort zone, it allows you to open yourself up to so many diverse new experiences and meet wonderful new people. If you have any questions or concerns, feel free to reach out! I'm always down to go on walks or go hunting for new food/fun things to do—or even just to chill and chat about books, movies, campus life/clubs, and more, and can't wait to meet you!

Colombia
:
Veronica Fernandez de Soto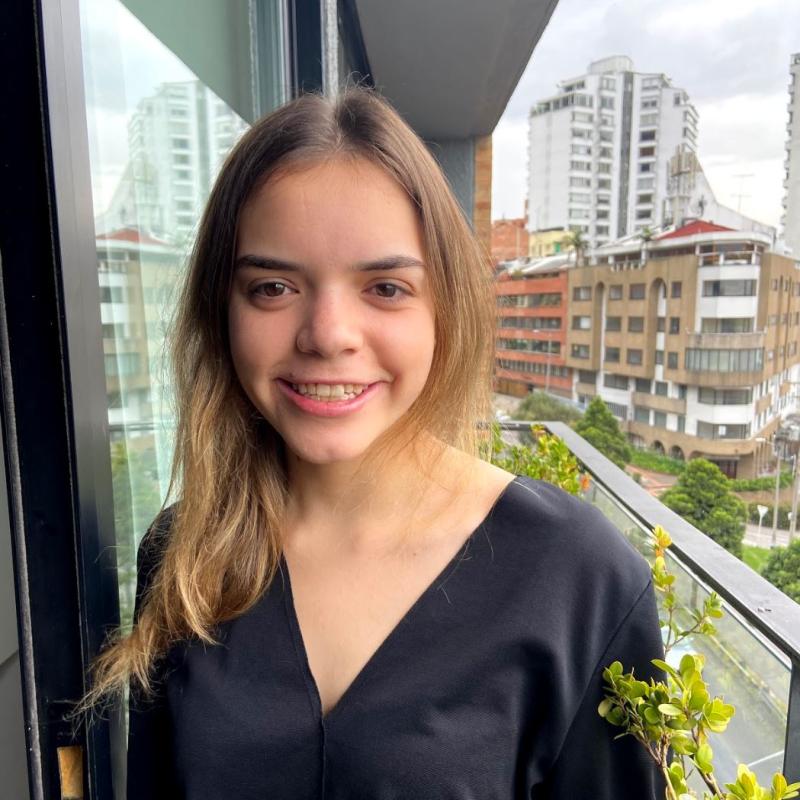 Minor:
History and Entrepreneurship
About Me:
Hi! My name is Veronica and I am from Bogota, Colombia. I am a fourth-year English major and history and entrepreneurship minor. I love reading, writing, keeping up with the latest current events, and fitness. This is my last year at UCLA so I am looking to explore every part of LA that I've missed these last three years. Feel free to reach out!
'21 - '22 Ambassadors: South & Southeast Asia

Vietnam
:
Nghi Bui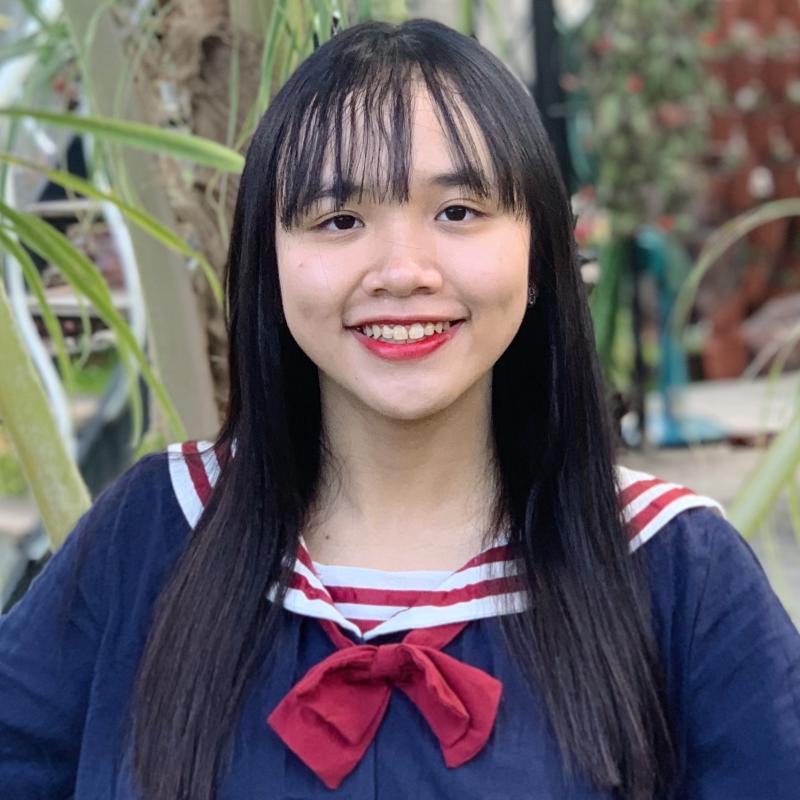 Major:
Asian Language and Linguistics
About Me:
Hi all! My name is Nghi. I was born and raised in a small coastal province called Phu Yen in Vietnam. I came to the United States when I was 15. I went to a community college in Seattle and transferred to UCLA after 2 years. Currently, I'm an Asian Language and Linguistics major, Public Relations minor. I love communicating, hanging out with new people, listening to music, and talking about any topics related to music and anime/manga/games. I also love languages, especially Asian languages. Having faced vast culture shocks, I understand the struggles international students encounter so don't ever hesitate to reach out to me if you need help with anything (or for practicing languages)!

Indonesia
:
Nicolynne Soedjoko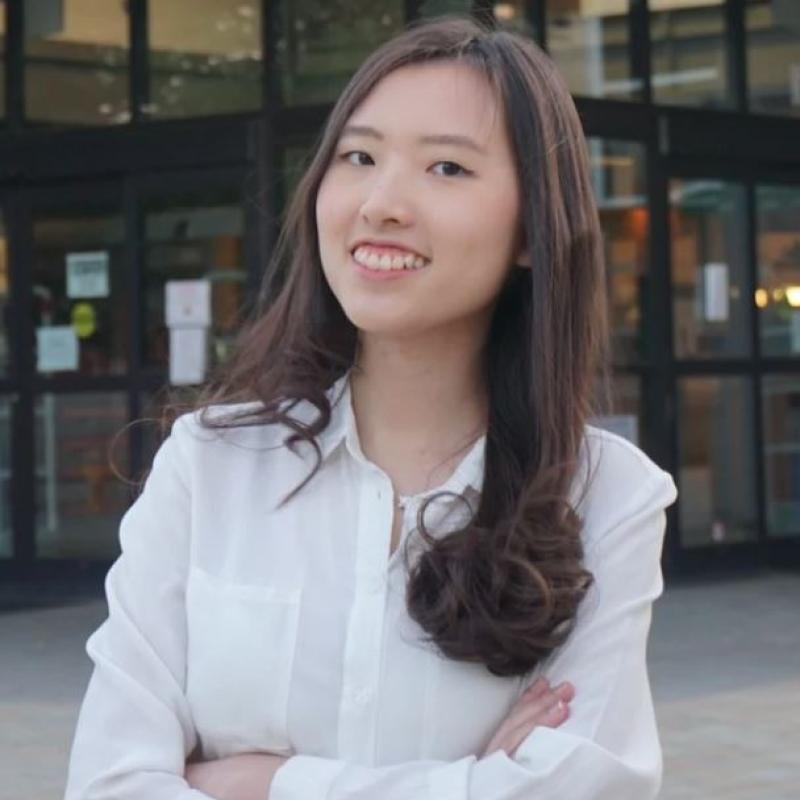 Major:
Business Economics
About Me:
My name is Nicolynne Soedjoko. I was born and raised in Malang, a small city in Indonesia. Before coming to UCLA, I was attended one of the colleges in the Bay Area. Having faced vast culture shocks, I understand the struggles international students encounter, so if you need help, you can contact me. Also, I love to connect with new people and meet them. Not just that, I have a passion for exploring the city and the food around the neighborhood. Looking forward to meeting all of you in person this fall!

Thailand
:
Jeth Arunseangroj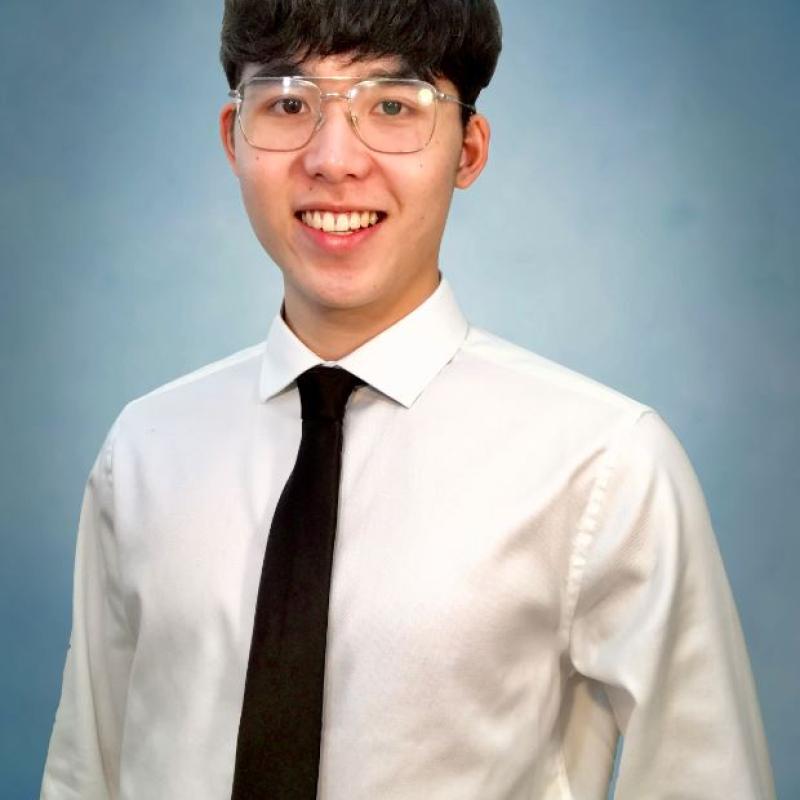 About Me:
Hello! My name is Jeth, but I don't mind if you call me by my actual Thai name, "Boss." (Yes, Thai people are extra with names.) I am from Bangkok, Thailand. I enjoy playing basketball, swimming, doing magic tricks, and video editing. I am a senior in Astrophysics major. I understand how hard it can be to adjust yourself to a new environment, and I might know things that may help smoothen the transitioning process. Please feel free to contact me if you need help with anything, or if you want to learn about Thai culture or just hang out!

India
:
Alana Sur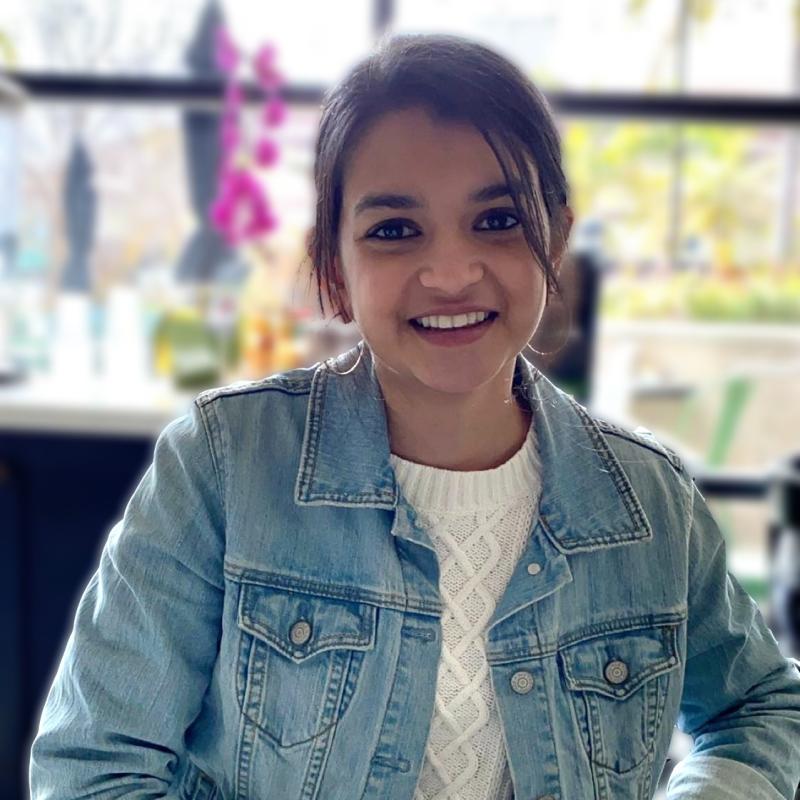 Major:
Psychobiology and Neuroscience
About Me:
Hi there! I'm Alana and I'm studying Psychobiology and Neuroscience. I was born and raised in India and moved to LA to attend UCLA. I'm fluent in English and Hindi and can speak Bengali. Having grown up in a country with so many different cultures, I really love learning more about other cultures and traditions as well as exploring different cuisines! If you ever want to try something new or further explore the city, don't hesitate to reach out. You can always contact me for anything ranging from academics, being pre-med, extracurriculars, or even if you just want to hang out/vent! My goal is to hopefully ease your transition to college as well as help you find a piece of home here.

Malaysia
:
Sarah Zhari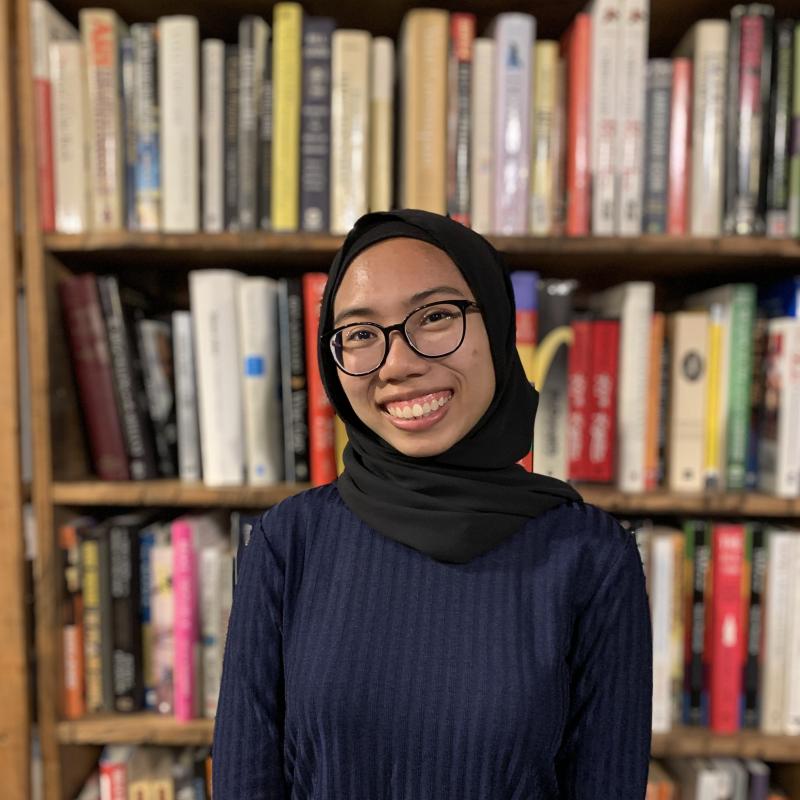 UCLA.Malaysia.Ambassador@gmail.com
About Me:
Hello there! I'm Sarah and I was born and raised in Kuala Lumpur. In my free time, I love exploring museums, watching movies, cross-stitching, and embroidery! Coming to UCLA in my freshman year was the first time that I've lived outside of Malaysia, so I completely understand if you have any concerns about moving to a new country. If you have any questions or concerns about moving to UCLA, or if you just need someone to talk to, please don't hesitate to contact me!