The Dashew Center offers numerous programs throughout the school year for all UCLA affiliates. These programs allow students, faculty, and staff to socialize, build new friendships and network. All programs are open to both the international and the domestic community. These programs range from coffee hours, a cultural talent show, study halls, comedy nights, to Thanksgiving dinner and many more!
World Café
What is World Café?
World Café is one of Dashew Center's most popular events of the year! This event features café drinks and snacks from around the world. It is a great opportunity for members of the UCLA community to come together and socialize over international treats. We often have giveaways, activities, music, and more at this event.
Spring 2022 Event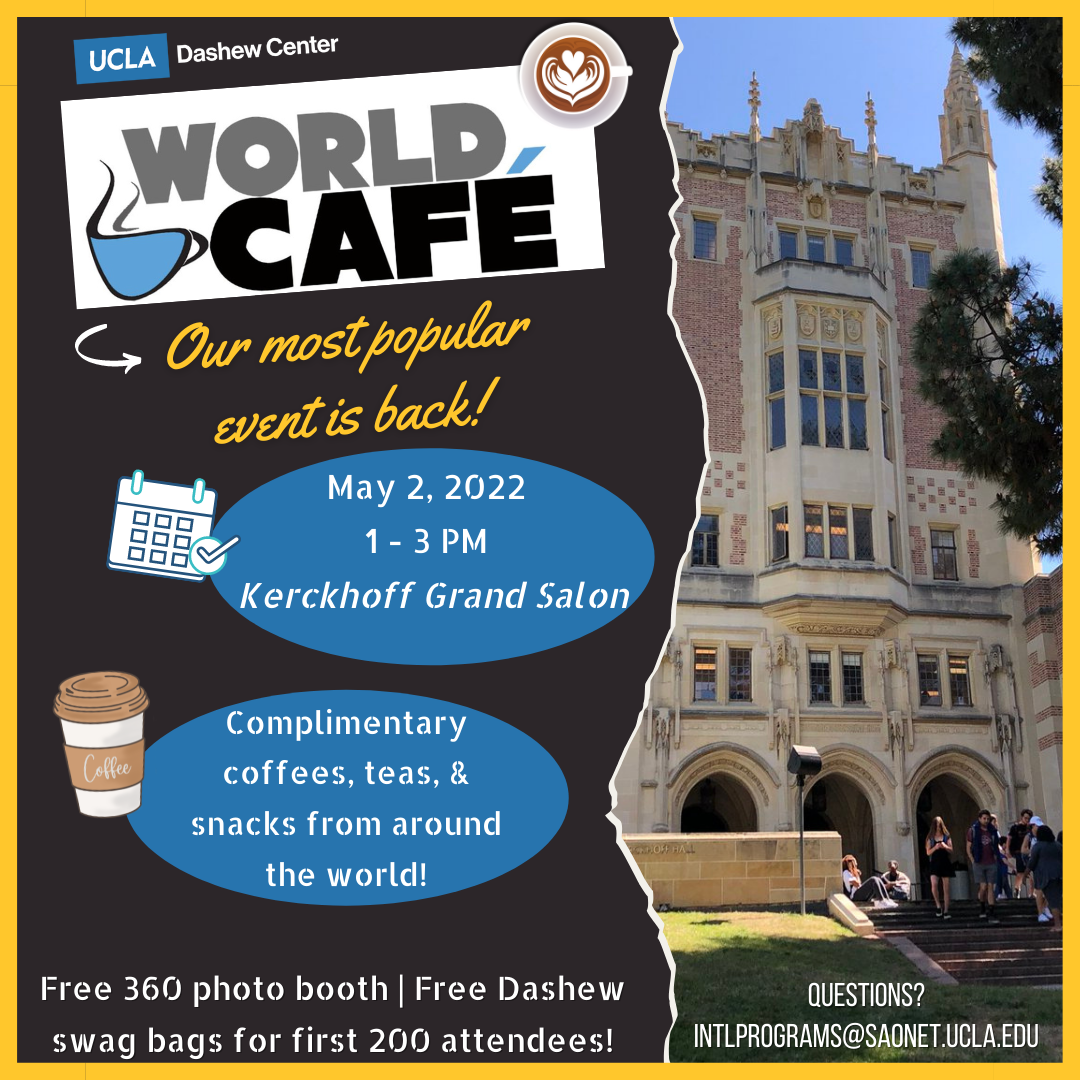 This quarter's event is presented by Dashew Center in partnership with Wescom.
Find more information on the upcoming event here.
Envelope: Art & Writing Magazine
What is Envelope?
Envelope is an Art & Writing Magazine featuring creative work from UCLA's International Student, Scholar, and Staff community. When you open Envelope, you find poems, creative fiction, opinion pieces, digital art, drawings, paintings, and photography. The hope for this magazine is that it provides a platform for international students, scholars, and staff, both at UCLA and UCLA Extension to share their unique perspectives with the extended campus community and beyond.
How to Submit an Entry
Submissions for the 2022 magazine have closed.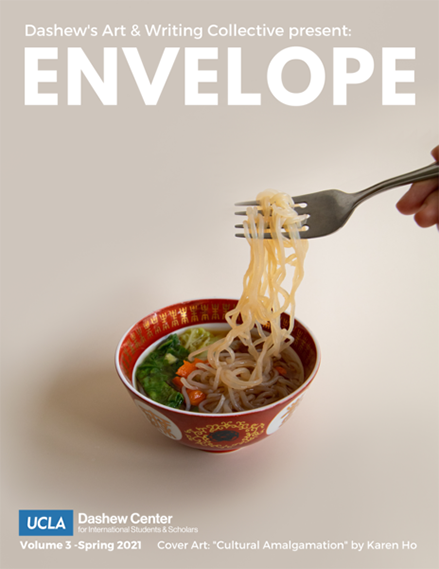 Past Volumes