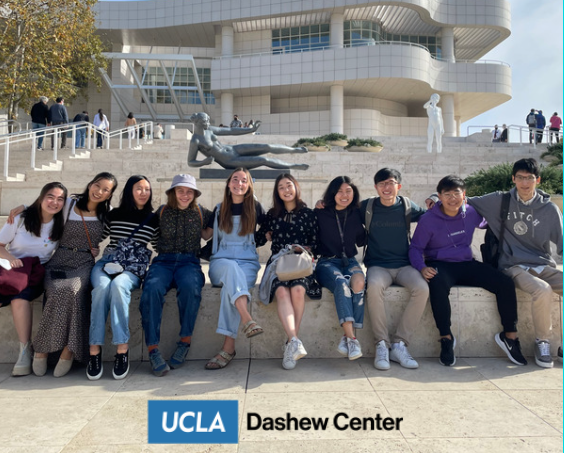 ALL are welcome at our programs: International Students, Domestic Students, Staff, Faculty, Dependents, and the UCLA community!
The purpose of Dashew Center programming is to provide an opportunity for students, scholars, faculty, staff and community members to facilitate their cross-cultural learning, cultural adjustment, and language improvement, all while building friendships with people from across the globe. We offer a wide variety of ongoing programs and one-time events and workshops to achieve this purpose.
As we adapt to meet the challenges of COVID-19, we remain committed to ensuring the quality of our offerings in a virtual format. We are excited to help you connect virtually to UCLA and Los Angeles and look forward to having you join us!
If you are not taking in-person classes on-campus or you defer your admission, you are still eligible and welcome to participate in the Dashew Center's programs/events!
International students are especially encouraged to submit questions about life at UCLA, remote learning, and campus resources to our International Student Ambassadors. Ambassadors can also help you connect with other international students. Follow the International Student Ambassadors on Instagram and Facebook !
Information about our individual programs can be found on their respective pages on the website. You can also visit our upcoming events page. In order to register for most events on Dashew's events page, you will need to first create a Dashew account if you do not have one. We are available to answer your questions via email intlprograms@saonet.ucla.edu.
Upcoming Events
Upcoming Workshops