Throughout your journey at UCLA and in The U.S., it is very common to use a counseling and psychological support to get support and understanding. UCLA offers a series of programs and services that are designed to foster the development of healthy well-being necessary for success in a complex global environment. While the transition to UCLA can be an exciting challenge, it is normal that some of our students may be coping with personal, financial, health, and other stressors. Psychological resources services can support your wellness & mental health needs as you pursue your academic goals!
Here are the resources & services we offer to our international students and scholars at UCLA:
CAPS
UCLA Counseling and Psychological Services (CAPS)
The UCLA Counseling & Psychological Services Center (CAPS) is here to support your growth and development, and to help you to restore balance, build strength, gain emotional resiliency and increase your personal well-being. CAPS staff is comprised of professionals from diverse cultures and backgrounds. All clinicians are trained to provide culturally-sensitive treatment. CAPS clinicians speak a range of languages. Online Resources & Apps: Visit the CAPS website for a list of online resources and apps.
To schedule an appointment with a counselor or for general information on CAPS:
Call CAPS at (310) 825-0768 - Visit their website for more information and additional services: https://www.counseling.ucla.edu/
re information and additional services: https://www.counseling.ucla.edu/
Dashew Center Resources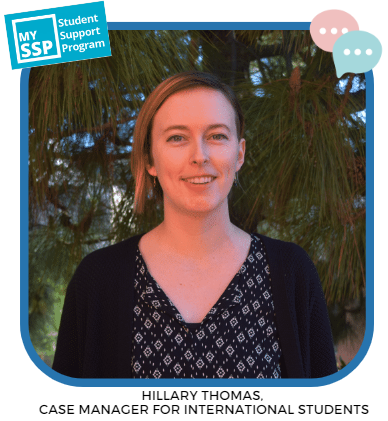 -> The Dashew Center has its very own case manager! Hillary Thomas is here to help you when you are stressed or need to talk through a problem affecting your wellbeing an more. She can connect you to resources that will help you succeed academically, socially, and emotionally! Case Managers are available to assist students in crisis and consult with the campus at large about appropriate resources for students of concern.
To contact Hillary please fill out this form.
My Student Support Program (My SSP)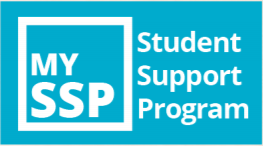 A new service to support the emotional health and wellbeing of our international students, called My Student Support Program (My SSP): If you are feeling overwhelmed with your studies, experiencing uncertainty over recent events, or have something else occupying your thoughts and need to speak with someone, My SSP can help!

Check out the My SSP app:My SSP app
Real-time chat or phone call with a professional (24/7, no appointment needed)

In Mandarin, Spanish, French, and English.

For other language preferences, you may request to be set up with a counselor who speaks that language (by appointment, depending on availability.)

Call to schedule short-term support via phone and video sessions with a professional

Support is available in multiple languages and from professionals who understand the unique challenges students face when studying in a new environment*

Wellbeing assessments, articles, podcasts to support your emotional wellbeing content to help support international students' success
Remember, My SSP is free and confidential -- meaning your professors, friends, family, etc. will not know you reached out unless you choose to tell them.
Related Information