UCLA Library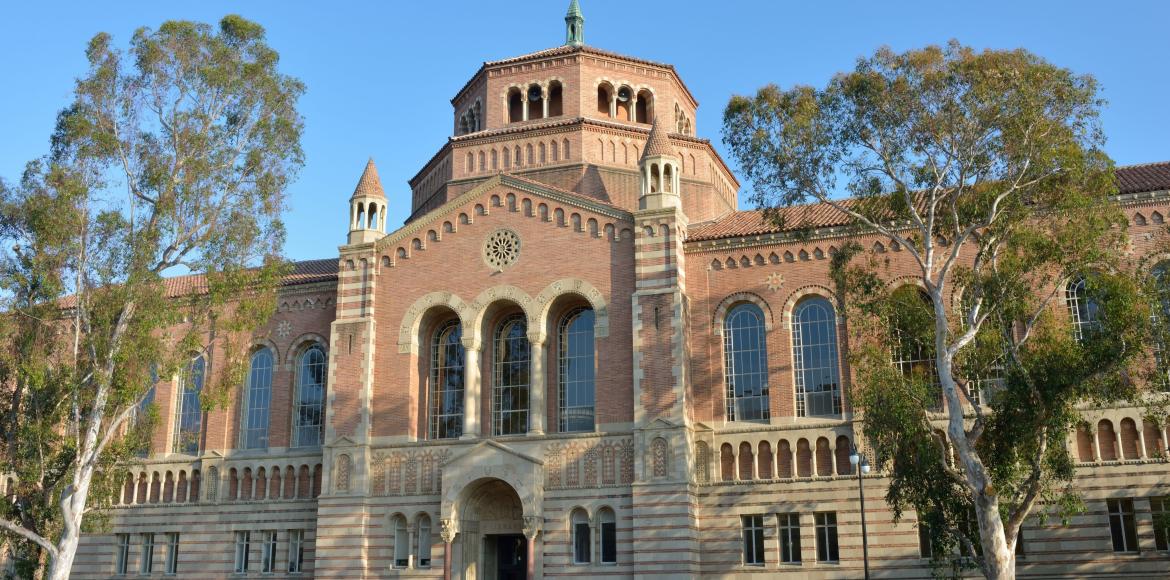 The UCLA Library drives the world-class research, groundbreaking discoveries, and innovation for which UCLA is renowned. It is one Library with many physical locations, including Powell Library (undergraduate), Charles E. Young Research Library, Biomedical Library, Science and Engineering Library, Music Library, Arts Library, Special Collections, and more. It is among the top academic research libraries in the U.S., with over 12 million items in print and online. Access to services and collections is provided to the UCLA community, and all you need is your BruinCard to check out materials. For more on library locations, hours, services, as well as access to the library catalog and databases, visit UCLA Library.
Online articles, databases, eBooks, and more!
The UCLA Library gives you access to online research material such as electronic journals, eBooks, articles, maps, images, data sets. The UCLA community can access this subscription content on-campus, or off-campus (even abroad!) via the Virtual Private Network (VPN) or Proxy Server. Learn more on connecting from off-campus.
To access the databases, see our full A-Z list, or browse the Databases by Subject.
Get Help
The Library offers many ways to help you with your writing and research, both virtually and in-person:
Scheduled and drop-in research assistance
24/7 online "Ask a Librarian" chat service
Online research and writing tutorials
Classes, workshops, and online research guides, which provide resources and advice by subject or course
Get help today!
CLICC
The Campus Library Instructional Computing Commons (CLICC) offers technology and support for UCLA students, faculty, and staff. CLICC provides services such as laptop lending, printing, study room reservations, projector loans, video kits, computer stations, and a wide variety of instructional software. Most importantly, CLICC's student consultants can help find you the computing resources you're looking for and help you get started using the technology.
Services CLICC offers:
Printers and Scanners
Group Study Rooms (reservable online)
Laptop Lending (with online library availability)
Presentation Kits, Video Kits, and GoPro cameras
Software Licenses (Microsoft Office, Adobe Creative Suite, EndNote, iWork, ArcGIS, etc.)
Public Libraries
Public libraries can offer good alternative study environment when computers and study space on campus is most crowded, and to obtain non-academic books for pleasure reading.
Library cards are FREE to California residents. The easiest way to get a card is if you have a state-issued photo ID with your current address on it. However, if you don't have a driver's license or state ID then you can present TWO of the following documents to any Los Angeles Public Library, one from each category:
Photo ID (choose one)
Passport
School ID Card
Government Issued ID
Employee ID Card
Address Verification (choose one)
Printed Personal Check
Credit Card Statement
Rental or Property Tax Receipt
Business Mail with Current Postmark
Related Information