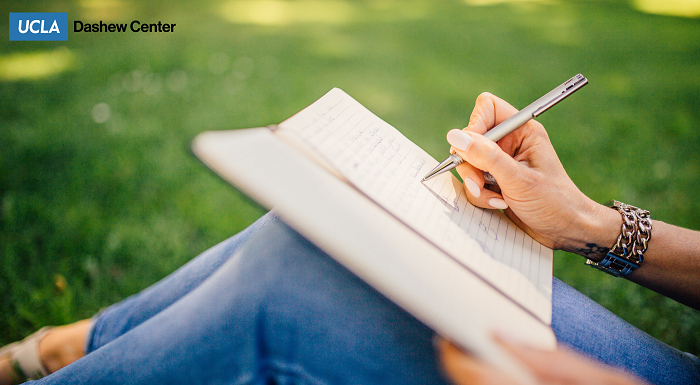 UCLA offers many resources to all students to help with their writing assignments throughout the year so make sure you take advantage of them because they are free!
Undergraduate Writing Center
The Undergraduate Writing Centeroffers students free individual assistance with writing. Trained peer learning facilitators can help students generate, organize, and revise papers for any UCLA course. They also assist international undergraduates whose first language is not English with grammar, style, and structuring essays.
The Undergraduate Writing Center offers scheduled and walk-in appointments. See their website for more information.
Graduate Writing Center
The Graduate Writing Center (GWC) offers a variety of workshops and programs throughout the year. During the summer, we offer various dissertation boot camps for graduate students working on dissertation proposals and dissertations. For master's thesis writers, we offer a Master's Thesis Mentoring Program or facilitated writing groups.
Writing Consultation Appointments
The GWC offers friendly, experienced, and FREE writing consultation appointments to all registered UCLA graduate and professional school students. Meet with a graduate writing consultant to work on writing issues ranging from style and argumentation to grammar and syntax. Please keep in mind that the consultation appointments are interactive sessions, not proofreading sessions. The goal of the writing consultation is to increase your skill level, confidence, and independence as a writer.
How Do I Schedule an Appointment?
Appointments are limited to one appointment per week, available on a first-come, first-serve basis. You may schedule an appointment up to two weeks in advance when it becomes available using our online reservation system, Handshake. Please consult our GWC policies page for more information concerning our policies.
What Happens at a Writing Consultation Appointment?
You will have 50 minutes to talk with the graduate writing consultant at your appointment. The writing consultant will ask you questions about your writing goals and concerns. A writing consultant may not be able to read your entire paper or project, so you should be ready to indicate which sections to focus on during your appointment. Come prepared to work actively on your writing because writing consultants will not do your work for you.
Location / Hours:
B11a, Graduate Student Resource Center, Student Activities Center
Monday thru Friday, 9 AM – 5 PM
Phone: (310) 267-4805 / Email: gwc@gsa.asucla.ucla.edu