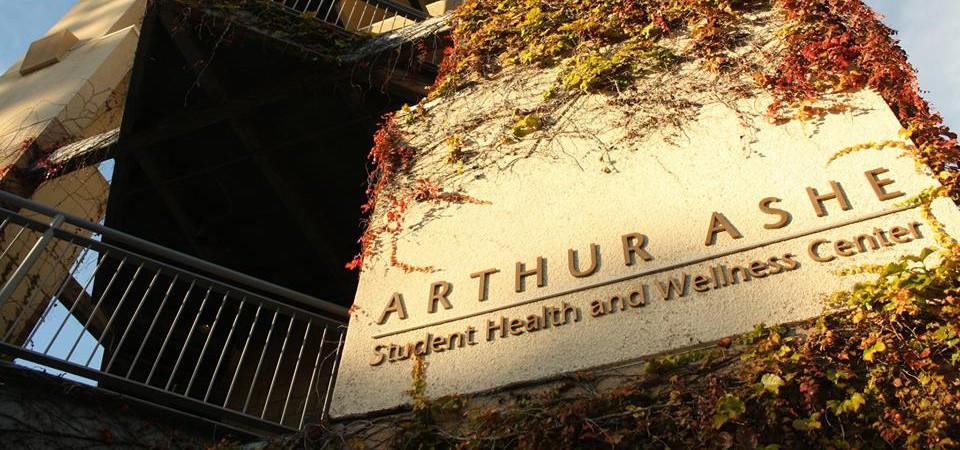 UCLA Arthur Ashe Student Health & Wellness Center
The Ashe Center is an accredited, on-campus health facility designed specifically to meet the needs of all currently registered UCLA students. They offer convenient, accessible, high-quality health care.
Who can use the Ashe Center?
All currently registered UCLA students can use The Ashe Center
A UCLA student who was registered or graduated in the previous academic term. This information applies to the academic year, not summer period
UC students who have purchased the non-registered voluntary UC SHIP
Other UC students that provide proof of current registration from their home school
How to make an appointment
You can make an appointment by visiting the first floor of the Ashe Center, calling our appointment line at (310) 825-4073 or by going to the Ashe Center website ( www.studenthealth.ucla.edu ) and clicking on "Patient Sign In." When you go to your Patient profile you will also be able to:
Make, Cancel or Reschedule Appointments
View your Ashe Center patient profile and chance your assigned Primary Care Provider (PCP)
Communicate with your Ashe Center PCP/other clinicians via secure message
Request medication refills
Complete consent forms
Print/view itemized statements and immunizations you've received at the Ashe Center
Does it cost anything to use the Ashe Center?
All registered students may use the services at the Ashe Center. However, should you decide to waive out of UCSHIP, please note that you will be responsible for nominal charges/co-payments for services rendered at the Ashe Center. These charges will be billed to your BruinBill account.
View the list of fees and services available at the Ashe Center.
For students enrolled in UC SHIP:
There is no charge for basic Primary Care, ASAP Clinic or specialty consultation visits with Ashe Center clinicians
Basic eye examinations are $10. Optometry visit charges vary depending upon the service provided (please see UCSHIP Vision Plan )
10% coinsurance for lab tests, immunizations and injections, devices
No charge for in-house point of care lab tests
No charge for x-rays
Approved preventive immunizations are covered at 100%
Injections, devices, casts and lab tests sent out have a 10% coinsurance patient responsibility
Massage is $15 for each 15-minute session, physical therapy (with a valid referral from a PCP) and in-house acupuncture has a $15 copayment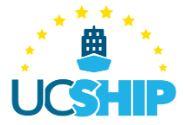 What is covered with the UC SHIP?
Health Insurance is mandatory for all UCLA registered students and a condition of enrollment. The UC Student Health Insurance Plan (UC SHIP) is a health care program for UCLA students. UC SHIP is a comprehensive major medical insurance plan, providing medical, prescription, counseling, vision and dental services.
Students with UC SHIP are expected to seek all non-emergency care at the Ashe Center and they can be referred as needed to other network providers. An Ashe referral is required for all non-emergent treatment. For all counseling and psychological services, students must start their care at CAPS (Counseling and Psychological Services). A referral must be administered by a CAPS provider for additional behavioral health treatment and services outside of CAPS.
Mobile App
UC SHIP has gone mobile and will no longer deliver health insurance cards. Download the mobile app on your smartphone device through your device's app store or visit www.mobilehealthconsumer.com to view an electronic copy of your ID card. When registering, you will need your first and last name, your student ID number and your birthday. However, once your plan is active you can use the Ashe Center by presenting your Bruin ID at the time of your appointment.
UC SHIP Fees
See The Ashe Center website for a list of current UC SHIP premium fees.
Dependent Coverage
View the summaries of medical benefits and pharmacy benefits for dependents.
Can I waive UC SHIP if I already have another insurance plan?
In order to waive UC SHIP, you must be enrolled in a private health insurance plan that meets specific requirements. Please look to the Ashe Center waiver page for more information.
If you are not sure whether or not your private insurance plan meets the waiver criteria, please contact the Student Health Insurance Office at ucshipwaivers@ashe.ucla.edu PRIOR to the waiver deadline.
NOTE: The Ashe Center has a 24-hour after hours service that provides students a chance to speak with a registered nurse for non-emergency situations. The 24/7 Nurse Line can be accessed after the Ashe Center is closed by calling the main line at 310-825-4073.
Related Information