UCLA Recreationis committed to providing high-quality recreational experiences that benefit the campus community. Recreation provides extensive access to a broad range of recreational activities and services at various facilities across campus. Recreation offers programming which encompasses the competitive, passive, social, cultural, and instructional aspects of recreational activity. Visit Member Services for details on how to obtain Recreation access.
UCLA students, through their tuition and fees have access to recreation facilities and may purchase additional services. UCLA faculty, staff, emeriti and alumni affiliates (and their family members) are Eligible to purchase a membership for access to our many programs and facilities.
Recreation Facilities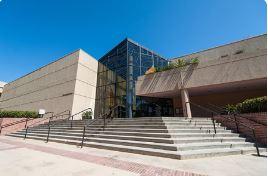 Courts
4 Studios
Modern Fitness & Weight-Training Equipment
Courts for Handball, Racquetball & Squash
Indoor Rock Wall: Rock Climbing
Men's & Women's Saunas
Towels & Sports Equipment for Checkout
Energy Zone Refreshment Shop
Games Lounge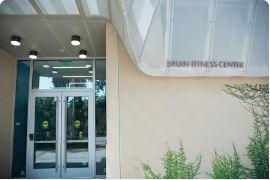 Modern Fitness & Weight-Training Equipment
Premium Cardio Equipment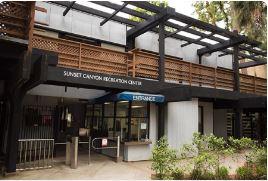 Pools
Basketball Courts
Sand Volleyball Courts
Lawns & Park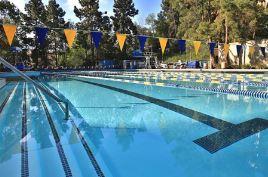 Dirks Pool at Spieker Aquatics Center
Family Pool at Sunset Canyon
North Pool at Kaufman Hall
Park Pool at Sunset Canyon
Student Activities Center Pool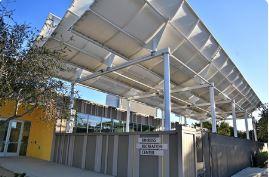 Cardio & strength equipment
Outdoor fitness area
Convenient parking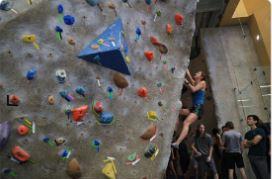 Rock Wall
Challenge Course
First Responder Course
Bike Shop and Rental Center
Outdoor Adventure Trips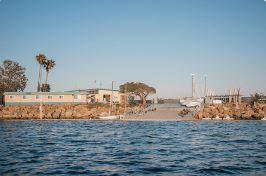 UCLA Marina Aquatic Center (Located in Marina del Rey)
The M.A.C offers classes every quarter in:
Kayaking
Rowing
Sailing
Stand-up paddling
Surfing
Windsurfing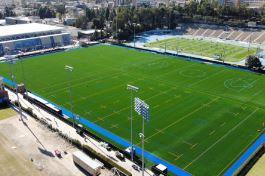 Drake Stadium
Intermural Field
Wallis Annenberg Stadium
Instructional Classes
Have you ever wanted to learn how to play tennis, hip hop dancing, salsa, guitar or ju-jitsu? UCLA offers so many different classes so that you can learn something new every quarter you are here! Classes range from $20 - $50, depending on the class and equipment involved. There are so many more to choose from, check out Rec's instructional classes for more options.
Kayaking
Sailing
Tennis
Swimming
Guitar
Dancing
Yoga
Painting
Photography
Improv Comedy
Mixed Media Arts
Water Aerobics
Taiko Drumming
...and more!
Intramural Sports
Intramural sports are a fairly unique American college experience – it is UCLA students playing against other UCLA students. While some of the leagues can be pretty competitive, the point of intramurals are just to have some fun with you friends and play the sports you love! At UCLA the Intramural Sports program consists of 30 leagues, tournaments, meets, and special events with more than 8000 participants each year. Activities are offered each quarter, including limited activities during the summer quarter.
Sports throughout the year:
Soccer
Sand Volleyball
Basketball
Water Polo
Tennis Doubles
Dodgeball
Softball
...and more!
Related Information